Tuesday, Jun 28, 2022

Traveling Wildcats
June 28 - July 9 | Join us on a spectacular 10-night cruise through Denmark, Norway and Scotland aboard Oceania Cruises' Marina. From Oslo to Portsmouth, this voyage is filled with iconic landscapes that inspired Viking legends and fairy tales alike.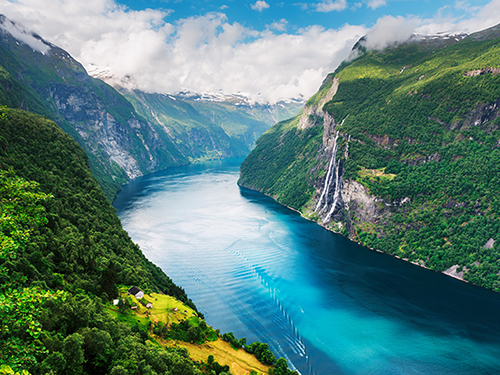 Dip a toe in where the swirling North and Baltic Seas converge at Skagen, and explore Kristiansand at the southern tip of Norway, once claiming the world's largest fleet of sailing ships. Tour a reconstructed Viking farm and learn how the Vikings lived in Haugesund. Discover majestic fjords, cascading waterfalls, stunning glaciers, imposing mountains and idyllic islands and lighthouses.
Next stop in Olden, a bucolic village offering the perfect base to explore the surrounding wonders and sail in a replica of a Viking ship along the coastline of Kristiansund. Visit the graceful Art Nouveau district in Ålesund, sample the local fruits of the sea in Måløy, and cap off your Scandinavian sojourn at Kirkwall in Scotland, with access to UNESCO-listed Heart of Neolithic Orkney, featuring the 5,000-year-old Standing Stones of Stenness.
Pricing starts at $4,699 (including airfare).
This trip is offered by Go Next.
Contact
Terin Walters '05

Phone: 785-532-6260