Machu Picchu to the Galapagos
Tuesday, May 31, 2022

Traveling Wildcats
May 31 - June 15 | Machu Picchu's enigmatic ruins and the fascinating Galapagos Islands rank among South America's greatest treasures, and a small group tour is the ideal way to experience both.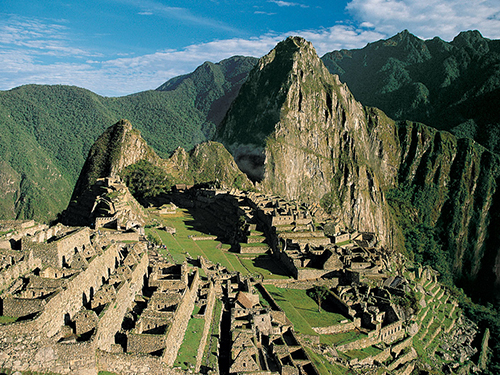 This outstanding 16-day adventure begins with Lima's highlights. Traverse the magnificent Sacred Valley, visiting impressive Incan sites and indigenous villages during a two-night stay. Taking a scenic train ride to Machu Picchu, absorb this astounding site's mystery on two tours, overnighting nearby. Then encounter the history and beauty of Cuzco and Quito - both UNESCO sites - along with lunch in a Cuzco family's home.
Spending the next four nights on the Galapagos' beautiful Santa Cruz Island, cruise on a private yacht to two nearby islands to learn about Darwin's incredible "living laboratory" from an expert naturalist guide. After this unique experience, return to Quito for a final day of touring. 
Pricing starts at $8,193 (including airfare).
This trip is offered by Odysseys.
Contact
Terin Walters '05

Phone: 785-532-6260