Sunday, Jan 23, 2022

Traveling Wildcats
Jan. 23 - Feb. 5 | From the depths of Ngorongoro Crater to the Serengeti plains and exotic Zanzibar, your small group encounters the breadth of peaceful Tanzania's riches on this enthralling 14-day adventure.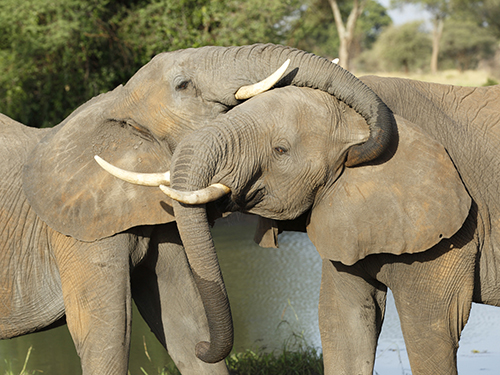 Set out on a game drive in beautiful Arusha National Park, then experience Tarangire - renowned for its numerous elephants and iconic baobab trees - during a two-night stay. Spend two nights in a safari lodge on the rim of Ngorongoro Crater, a UNESCO site, descending to the magnificent crater's floor for an unforgettable game drive. 
See Olduvai Gorge, famous for the prehistoric remains found here, and visit a Maasai village. Continuing on to the world-renowned Serengeti, enjoy a three-night stay and opportunities to see Africa's "Big Five" on game drives. A relaxing two-night sojourn at a beachfront Zanzibar hotel rounds out the journey, with touring of storied Stone Town and a spice plantation, and time at leisure to savor this splendid tropical setting.  
Pricing starts at $7,397 (including airfare).
This trip is offered by Odysseys.
Contact
Terin Walters '05

Phone: 785-532-6260