Monday, May 16, 2022

Traveling Wildcats
May 16-29 | As your small group discovers mountain villages and European cities, cruises on glassine lakes, and ascends snowcapped summits, the region's history - and beauty - enchant one and all. This captivating 14-day Swiss and Austrian exploration begins with lovely Lucerne, its namesake lake, and a cogwheel train ride up Mt. Pilatus.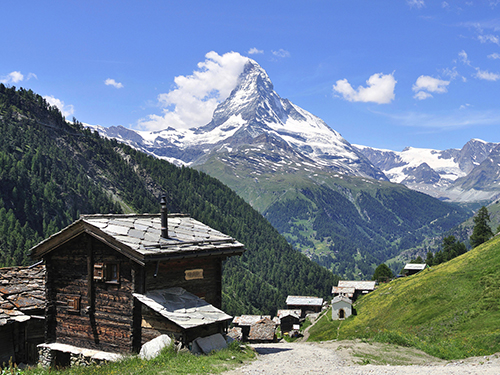 Take the legendary Glacier Express to Zermatt, gateway to the Swiss Alps, and ride the Gornergratbahn, Europe's highest open-air railway, to Gornergrat's summit to admire the majestic Matterhorn. With three nights in lakeside Lugano, see Bellinzona's iconic Castelgrande, a UNESCO site, and lunch alfresco at a grotto restaurant.
Enjoy a leisurely Lake Lugano cruise and a tasting at Schloss Salenegg, Europe's oldest winery. A three-night stay in beautiful Salzburg, with an intimate Mozart concert and visits to the impressive Hohensalzburg castle.
Pricing starts at $5,592 (including air).
This trip is offered by Odysseys.
Contact
Terin Walters '05

Phone: 785-532-6260