Wolves and Wildlife of Yellowstone
Sunday, Feb 09, 2020

Traveling Wildcats
FEB. 9-15 | Join fellow travelers on an extraordinary small-group winter adventure: a seven-day wildlife expedition to Yellowstone, North America's best wolf-watching habitat.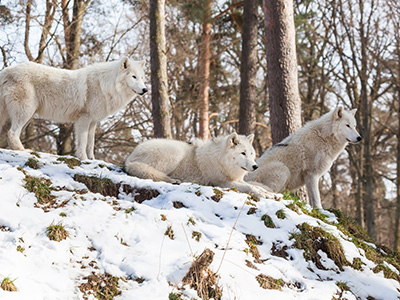 Dressed magnificently with frost and snow - and with visitors few and far between - experience the park when its beauty is more untouched by the outside world than any other time of the year. Hushed and magical landscapes are the setting for steaming geysers, trees covered in ice crystals, and the movements of bison, elk, pronghorn, bighorn sheep, and other wildlife, followed closely by the park's wolves.

The elements of nature are in full sway and its wild inhabitants, close-knit family groups of wolves, are on the move: hunting, mating, and surviving. Search for the elusive predators while traveling in safari vehicles and interpreting tell-tale signs with the help of expert Orbridge Expedition Leaders. Learn historic and ecological aspects of the successful reintroduction of the gray wolf to the Yellowstone region. Enjoy a private after-hours museum visit along with other exclusive experiences, and overnight in atmospheric hotels and authentic park lodges. 

Don't miss this unique experience in the Serengeti of North America.
Pricing starts at $3,995 plus air, double occupancy.
This trip is offered by Orbridge. 
Contact
Terin Walters

Phone: 785-532-6260