Marysville Golf and Banquet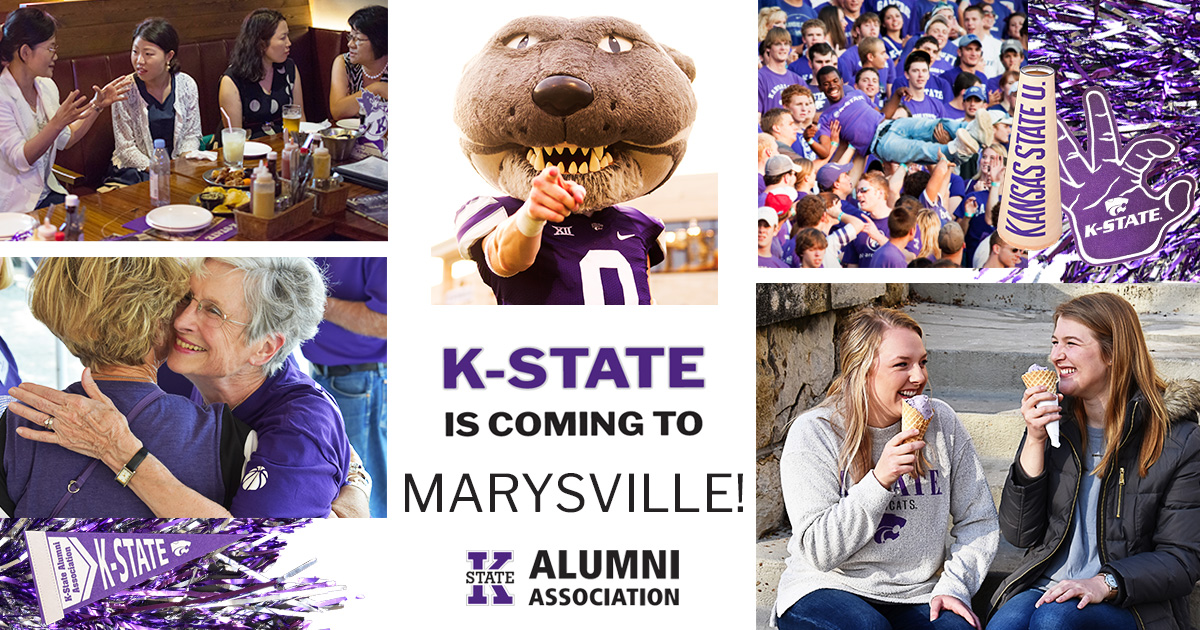 All K-State alumni and friends are invited to the Catbacker Tour golf tournament, dinner and auction in Marysville, Kansas! 
Reservations for the golf tournament are due May 27.
Reservations for the dinner and auction are due May 31.
K-State Guests
Chris Klieman, head coach, K-State Football
Shane Southwell '14, graduate assistant, K-State Men's Basketball
Ebony Haliburton, director of student-athlete development, K-State Women's Basketball
Alan Fankhauser '82, assistant director of alumni programs, K-State Alumni Association
Austin Schilling, senior director of development, K-State Athletics
Rob Heil '04, assistant athletics director for development, K-State Athletics
Tracer Paul '18, assistant director of development, K-State Athletics
Susan Shipman '88, senior director of stewardship, hospitality and events, K-State Athletics
Heidi Larson '18, development hospitality assistant, K-State Athletics
Wyatt Thompson, director of sportscasting and public relations, Voice of the Wildcats, K-State Athletics
Willie the Wildcat
K-State student-athletes
GOLF TOURNAMENT
Marysville Country Club
1070 Pony Express Highway
Marysville, Kansas 
8:30 a.m. Check-in
9 a.m. Shotgun start
Cost
$75 per golfer
Includes green fees, cart, lunch, gift, prizes, dinner and auction. 
Cost of golf is nonrefundable. 
Reservations - Due Monday, May 27
Complete and mail form and payment to:
Pony Express Catbackers
c/o Citizens State Bank
P.O. Box 388
Marysville, Kansas 66508
Questions
Marvin Kramer: 785-268-0494
Lynn Mayer: 785-562-2186 (w)
DINNER AND AUCTION
Marysville American Legion 
310 N 19th Street 
Marysville, Kansas
5:30 p.m. Social hour and silent auction
6:30 p.m. Dinner with program and auction to follow 
Enjoy games, inflatables and more! All kids in attendance will receive a clear drawstring bag full of goodies. Unique athletic commemorative items and ticket packages only available at this event. 
Cost 
$15 per person (dinner only)
$5 per child (age twelve and younger)
Reservations - Due by Friday, May 31
Complete and mail the form and payment to:
Pony Express Catbackers 
c/o Citizens State Bank
P.O. Box 388 
Marysville, Kansas 66508
Questions
Marvin Kramer: 785-268-0494
Lynn Mayer: 785-562-2186 (w)

Contact
K-State Alumni Association

Phone: 785-532-6260