Tuesday, Nov 03, 2020

Traveling Wildcats
NOV. 3-11 | Sail to some of the most cultured cities on the western Mediterranean aboard Oceania Cruises' Marina. Your journey begins in Rome, once the center of the world's greatest empire and now the capital of modern Italy.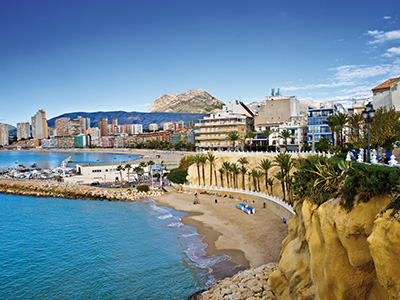 Next, cruise to Florence and take in some of the masterpieces of the Renaissance, like Brunelleschi's Duomo, the Baptistery, and Michelangelo's David. Nearby, discover Pisa's iconic Leaning Tower or the rural Tuscan countryside. In Ajaccio, visit the childhood home of Napoleon Bonaparte before sailing to Palma to discover the Arab Baths or stroll the four-mile-long beach.
Valencia, the next port, is Spain's third largest city and the birthplace of paella. Tour the incredible Real Colegio Seminario del Corpus Christi or try a glass of agua de Valencia. Then, experience Barcelona, the sun-kissed capital of Spain. Your voyage will conclude in Monte Carlo, but first, stop in Marseille and wander the ancient La Panier neighborhood or explore the picturesque countryside of Provence. 
Pricing starts at $2,299 per person, double occupancy (airfare included from select cities).
Contact
Terin Walters

Phone: 785-532-6260