Sunday, Sep 05, 2021

Traveling Wildcats
Sept. 5-13 | Discover the majesty of the Great Lakes aboard Victory Cruise Lines' M/V Victory I. Your adventure begins with an included one-night hotel stay in Port Colborne.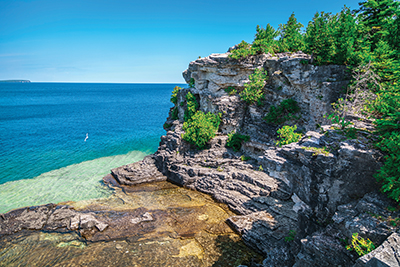 The next day, embark the M/V Victory I and sail to Cleveland, located on the shores of Lake Erie. Celebrate music history at the Rock & Roll Hall of Fame, or perhaps browse the West Side Market, which offers fares from over 100 unique local vendors. Then stop in Detroit, a city on the rise. Seek out new players in the craft beer scene and the attractive parks, plazas, and public spaces of the RiverWalk. Sail Lake Huron to Mackinac Island, a national historic landmark steeped in Victorian-era charm, then journey next to Green Bay, Wisconsin's oldest settlement. Visit the National Railroad Museum or spend your day at the enchanting botanical garden. Before you end your cruise in the cultural hub of Chicago, sail to Muskegon, the largest city on the western shore of Lake Michigan. Stroll its twenty-six miles of sandy beaches, indulge in upscale dining, or explore the USS Silversides to get a look at what it was like to sail in an old-fashioned submarine.  
Pricing starts at $4,099.
This trip is offered by Go Next.
Contact
Terin Walters

Phone: 785-532-6260