Paris: The African American Experience
Saturday, Jun 05, 2021

Traveling Wildcats
June 5 - 13 | Discover how African American culture shaped Paris in the Jazz Age and beyond on this seven-night trip to the City of Light.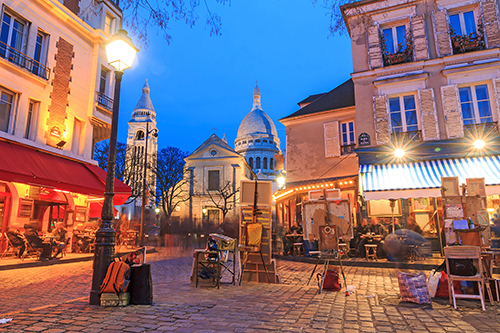 In the years following World War I, many African Americans - including luminaries such as Josephine Baker, Langston Hughes and Eugene Bullard - felt accepted in Paris, thousands of miles from the States. Trace the rich history of the city's African American community on specially designed walking tours and talks, and watch a documentary about the African American influence in 1920s' and 1930s' Paris. After, meet the filmmakers for a Q&A session. Learn how jazz enchanted the city and feel the rhythms for yourself during dinner and a concert at a local club. Along the way, enjoy quintessential Parisian experiences: the cuisine, a Seine cruise, a Louvre tour and traveling on the Métro. This small-group program, ideal for active travelers, features first-class accommodations and an extensive meal plan, including wine with dinner.
Pricing starts at $3,595.
This trip is offered by AHI.
Contact
Terin Walters

Phone: 785-532-6260