Fall Voyage on Mark Twain's Mississippi
Sunday, Oct 03, 2021

Traveling Wildcats
Oct. 3-10 | Discover how the Mississippi River shaped America's heartland on this seven-night luxury paddlewheel riverboat journey through the Upper Mississippi's autumn landscape.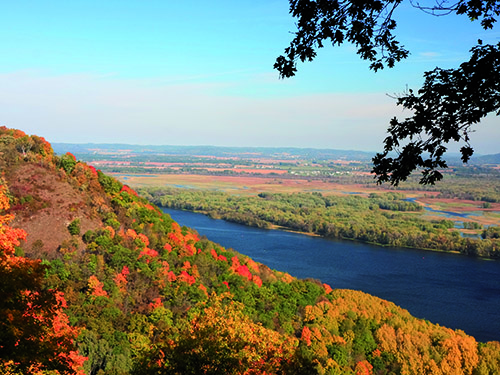 Embark in Alton, just outside of St. Louis, the "Gateway City." Set sail for Hannibal - this town offers interpretive exhibits that celebrate its favorite son, Samuel Clemens (a.k.a., Mark Twain), as well as beautifully preserved buildings showcasing small-town living of days gone by.
Continue to Clinton, Iowa. Once regarded as the nation's lumber capital, the town illustrates its story at the popular Sawmill Museum and offers access to the region's Windmill Cultural Center, highlighting midwestern Dutch heritage.
Spend a day exploring Dubuque's vibrant riverfront and enjoy breathtaking views atop the historic Fenelon Place Elevator. Take in the fall colors along the bluffs of the bustling city of La Crosse, Wisconsin. Seek out the renowned brewing establishments here, or spend time discovering this former lumber boomtown's history in its engaging museums and nineteenth-century buildings.
Before bidding farewell to the American Countess, cruise to Red Wing, Minnesota, and spend a day exploring the museums and galleries that preserve the story emblematic of the ingenuity and potential of small-town America. 
Pricing starts at $2,599.
This trip is offered by Go Next.
Contact
Terin Walters

Phone: 785-532-6260