Eureka K-State Alumni and Student Picnic
310 North Main
Eureka, KS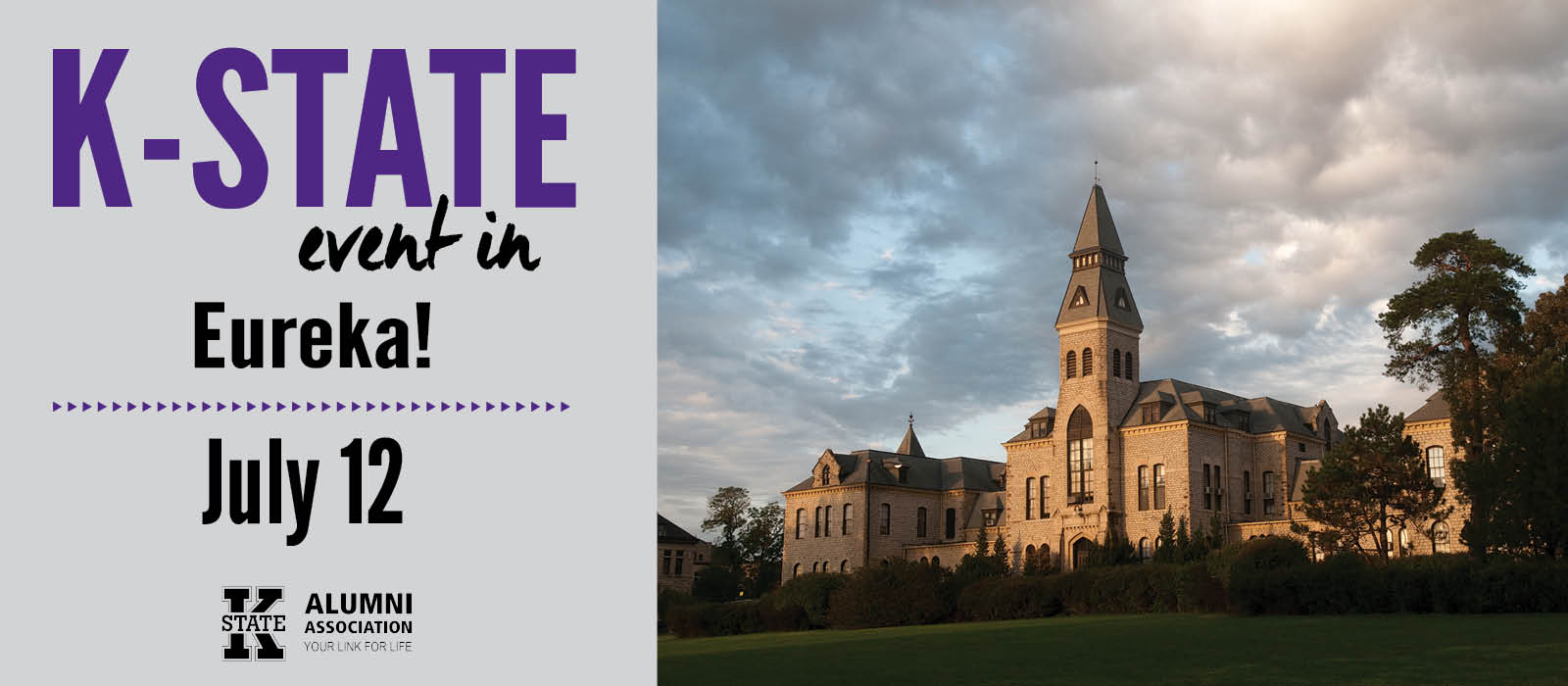 K-Staters in the Eureka, Kansas, area are invited to this alumni and student picnic. Enjoy great camaraderie and great food while supporting local students. This is a unique opportunity to learn about what's happening at K-State and all it has to offer.

Helping local students pursue their education is more important than ever. This is the main opportunity for the Greenwood County K-State Alumni Club, and you can help in three ways:
• Contribute to our club's scholarship fund with a tax-deductible donation;
• Sponsor a student meal; and/or
• Come to the event and show students what K-State spirit is all about!

Why join us?
Parents and Alumni
• Get updates on what's happening on campus
• Support local students
• K-State camaraderie with fellow Wildcats
• Enjoy a catered dinner
Students
• Opportunity to win a scholarship
• Learn more about K-State
• Get a free K-State T-shirt
• Enjoy a catered dinner

Menu
Barbecue beef on a bun, chips, veggie tray, fruit and cookies; catered by Copper Kettle

Cost
$12 per adult
$6 per child ages 6-12
*There is no charge for children younger than 6, or for high school juniors and seniors (classes of 2018 or 2019).

K-State Guests
• Amy Button Renz '76, '86, president and CEO, K-State Alumni Association
• Alan Fankhauser '82, assistant director of alumni programs, K-State Alumni Association
• Kaylee Engle '16, admissions representative, K-State
• Michelle Anderson, K-State Student Ambassador

Reservations
Due by Thursday, July 5
RSVP Online
By phone: 800-600-2586
By mail: Complete and mail the form (PDF).
Contact
Jen Thomsen '14
Phone: 785-608-1324

Categories