Junior Wildcats Club Fantasy Day
1800 College Ave.
Manhattan, KS 66502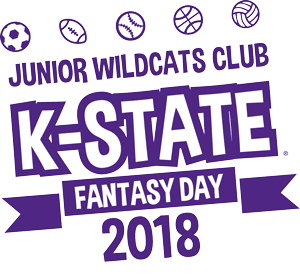 Fantasy Day is an opportunity for Junior Wildcats Club members to participate in activities and games with your favorite K-State football and basketball student-athletes and members of the K-State cheer team. Family and friends are welcome to attend Fantasy Day as spectators.
COST
$15 per member and includes a Fantasy Day T-shirt and lunch.
All members must be at least 5 years old by the day of the event to participate.
REGISTER HERE
Due to the nature of this activity, space will be limited, so register now if you would like to attend.
Registration is open until April 23 or when maximum capacity is reached. 
NOT A JUNIOR WILDCAT YET?
You can still join Junior Wildcats Club and participate in this year's Fantasy Day. JOIN here.
For more information, please contact Shannon Halbritter, shalbritter@kstatesports.com, or the K-State Alumni Association, 785-532-6260.
Contact:
Shannon Halbritter


Categories: