Wildcats Forever Alumni Networking Night
1720 Anderson Avenue
Manhattan, KS 66506
United States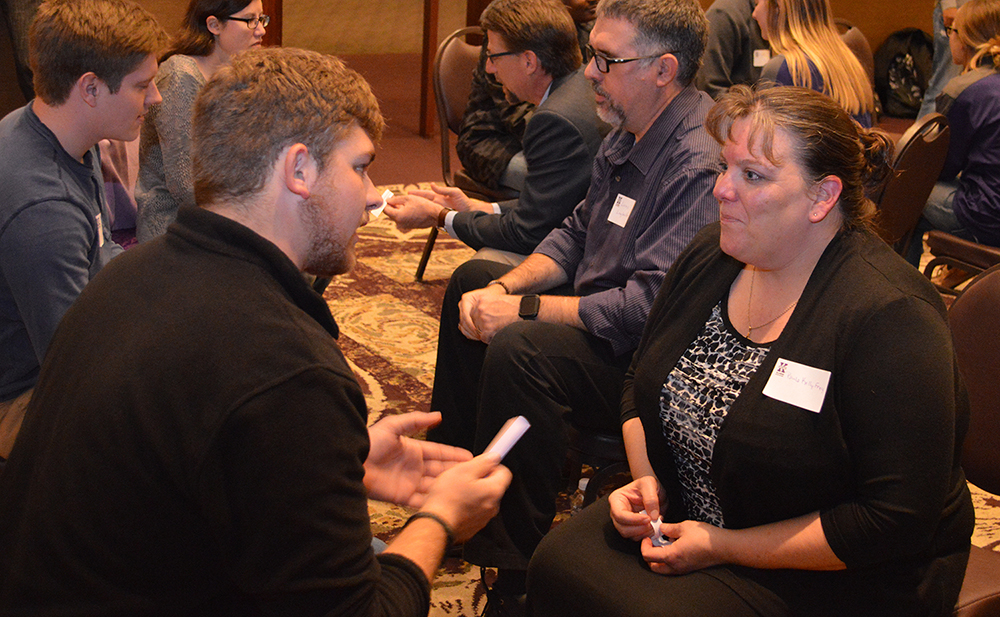 K-State alumni and friends are invited to share their experiences and career advice with current students in Wildcats Forever, the K-State Student Alumni Association.
Students will complete various challenges while interacting with alumni and friends from varied professional backgrounds.

Alumni and friends will be able to mentor current students and provide professional experience from their respective backgrounds.

Alumni, friends and students, please RSVP online.

This exclusive event is free for Wildcats Forever members (students), K-State's student alumni association. Membership is $20. Join online or pay at the door.


Why Join Us?
STUDENTS
• Opportunity to interact with alumni in the immediate area
• Learn more about various work industries from alumni
• Gain professional advice and insight on job searching

ALUMNI
• Support current K-State students
• Enjoy great food
• K-State camaraderie with fellow Wildcats
• Opportunity to follow-up with students in reference to students' professional development opportunities.

Menu
Appetizers, finger foods

Cost
This event is free to attend.
K-State Guests
• Amy Button Renz '76, '86, president and CEO, K-State Alumni Association
• Marcus Kidd '14 '16, assistant director of student programs, K-State Alumni Association
• Taylor Beashore, vice president of campus programming, Student Alumni Board
Contact:
Marcus Kidd

Phone: 800-600-2586

Categories: