Wichita K-State Alumni and Student Dessert Social
7001 W. 21 St
Wichita, KS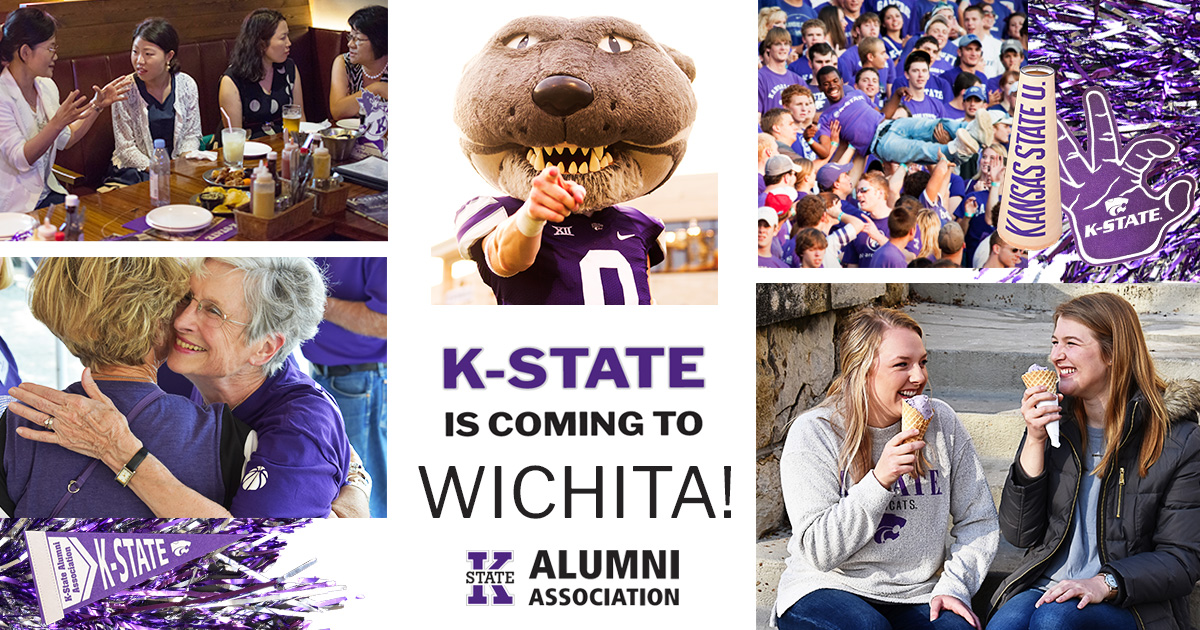 All K-State alumni, friends and future students are invited to attend this K-State dessert social in Wichita, Kansas! Freddy's Frozen Custard will be served with a variety of toppings, as well as Connie's Cookies.

Event proceeds benefit the Wichita K-State Alumni Club's scholarship fund for area students. Last year the Wichita-area club was able to award scholarships totaling more than $17,000 at this event thanks to Wildcat support! 

Registration is due by Thursday, July 11.
Support local students in three ways:
Contribute to our Wichita K-State Alumni Club's scholarship fund.
Come to the event and show students what K-State spirit is all about!
If you know a student who is plannning to attend K-State or is interested in learning more, encourage them to attend, they could win a scholarship!
6:30 p.m. Dessert will be served
K-State Guests

Richard Myers '65, K-State president
Amy Button Renz '76, '86, president and CEO, K-State Alumni Association
Thomas Lane, incoming vice president for student life and dean of students, K-State
Mike Finnegan '00, '13, assistant professor, Staley School of Leadership Studies
Alan Fankhauser '82, assistant director of alumni programs, K-State Alumni Association
Ashley Pauls, assistant director of communications, K-State Alumni Association
Hannah Reynolds '15, admissions representative, K-State
Maddy Mash and Tel Wittmer, K-State Student Ambassadors
Cost
$10 per person
*High school students, classes of 2019 and 2020, and transfer students are free, compliments of INTRUST Bank
Reservations - Due by Thursday, July 11 
RSVP online 
By phone: 785-532-6260
By mail: Complete and mail the registration form (PDF).
Contact
K-State Alumni Association

Phone: 785-532-6260