Scenic Drive
Larned, KS 67550
United States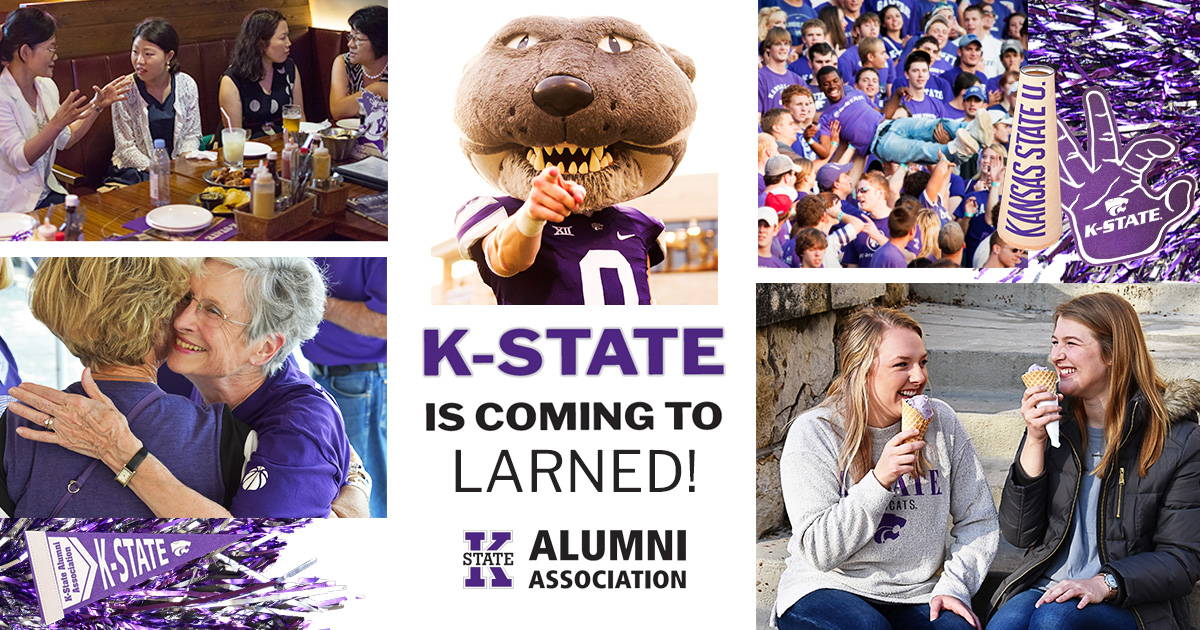 All K-State alumni, friends and local high school students are invited to a K-State Dinner in Larned, Kansas, with the Larned Area K-State Alumni Club. 
All high school juniors and seniors (classes of 2019 and 2020) may attend for free!
Reservations are due by April 11.
Why Join Us?

Parents and Alumni

Support local students
Enjoy great food
K-State camaraderie with fellow Wildcats
Get updates on what's happening on campus

Students

Opportunity to win a scholarship
Learn more about K-State
Get a free K-State T-shirt
Special K-State Guests

Amy Button Renz '76, '86, president and CEO, K-State Alumni Association 
Alan Fankhauser '82, assistant director of alumni programs, K-State Alumni Association
Mike Haddock '77, associate dean, K-State Libraries 
Jordyn Ross '16, admissions representative, Kansas State University 
Maddy Mash and Tel Wittmer, K-State Student Ambassadors

Cost
$15 per adult 
There is no charge for high school students (classes of 2019 or 2020).
Menu
Hamburgers, salad, baked beans, french fries and dessert
Dinner will begin at 6:30 p.m.
Reservations - Due by April 11
RSVP Online
By phone: 800-600-2586
By mail: Complete and mail this form (PDF).

•  Future Wildcats who want to learn more about K-State can contact this area's admission representative: Jordyn Ross.
Support a Student
Helping local students pursue their education in three ways:
Contribute to the club's scholarship fund with a tax-deductible donation
Sponsor a student meal
Come to the event and show students what K-State spirit is all about!
Questions

Jane Ayre '91
620-285-9630 (h)
Shannon Fischer '95
620-285-7466 (h)
Contact
K-State Alumni Association

Phone: 785-532-6260