Franklin County K-State Picnic
Franklin County Fairgrounds
Ottawa, KS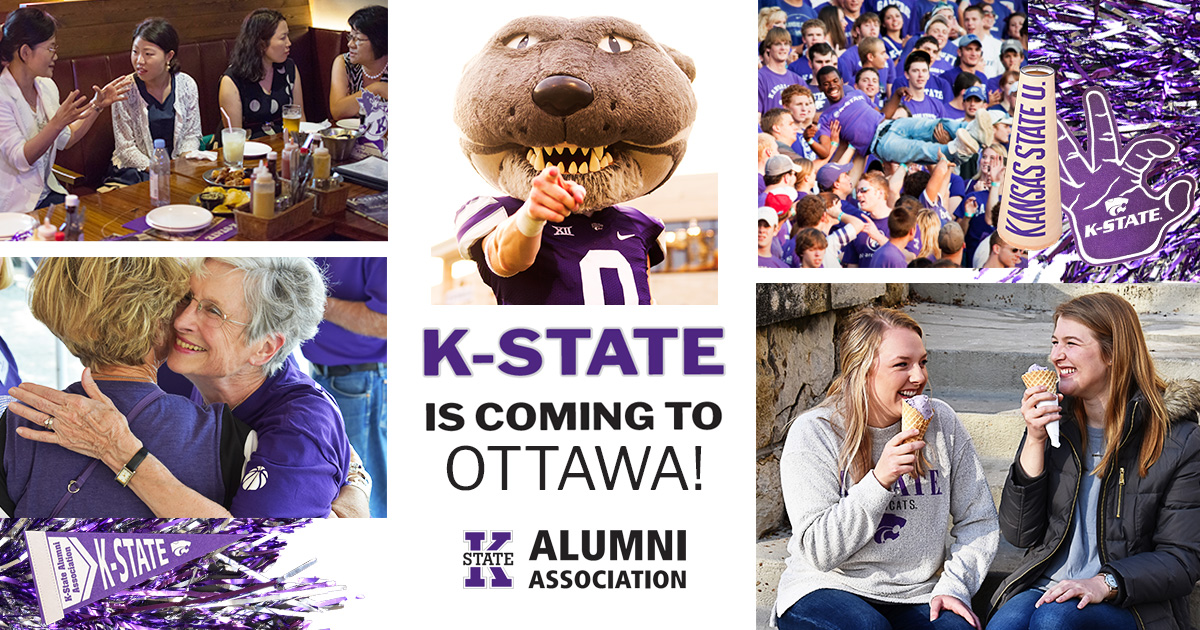 All K-State alumni and friends are invited to celebrate K-State at a picnic in Ottawa, Kansas, with the Franklin County Friends of K-State Alumni Club and the K-State Alumni Association. 

There will be a raffle with great K-State items. Proceeds benefit the Franklin County Friends of K-State Scholarship Fund. Please consider donating a raffle item. Donations may be brought the night of the picnic. 

Reservations are due Thursday, Aug. 1.

Why Join Us? 
Parents and Alumni
Students

Support local students
Enjoy great food
Get campus updates

Opportunity to win a scholarship
Learn more about K-State
Get a free K-State shirt and enjoy great food
Menu
Buffet with pork chops and drink will be provided. Please bring a salad or dessert (to serve 10 to 12 people) with serving utensils clearly marked with your name.

K-State Guests

Amy Button Renz '76, '86, president and CEO, K-State Alumni Association
Alan Fankhauser '82, assistant director of alumni programs, K-State Alumni Association
Kim Ralston '07, director of communications, K-State Alumni Association
Kevin Gwinner, Edgerley Family dean, College of Business Administration, K-State
Leon Jackson III, director of annual giving, Ahearn Fund, K-State Athletics
Kaylee Sundeen '16, admissions representative, K-State
Maddy Mash and Tel Wittmer, K-State Student Ambassadors
Reservations - due Aug. 1
RSVP Online
By phone: 785-532-6260
By mail: Complete and mail the form (PDF).

Cost
$10 per adult or current K-State students
$5 per child ages 12 and younger
No charge for high school students (classes of 2019 or 2020).
Proceeds benefit the Franklin County Friends of K-State Scholarship Fund.

Support a Student
Helping local students pursue their education is more important than ever. This is the club's main opportunity, and you can help in three ways:
Contribute to our club's scholarship fund with a tax-deductible donation (For each $100 contribution to the Franklin County Scholarship Fund, you will receive two picnic tickets.);
Sponsor a student meal; and/or
Come to the event and show students what K-State spirit is all about!
Questions
Brad Mathews '11, 913-259-1271, franklincountyksu@gmail.com
Contact
K-State Alumni Association

Phone: 785-532-6260