Saturday, Jan 18, 2020

Traveling Wildcats
JAN. 18 - FEB. 3 | Sail to Rotorua and discover its geothermal wonders, then take a stroll through Gisborne and find celebrated boutique wineries, surf beaches, and one of the largest Māori meeting houses in New Zealand.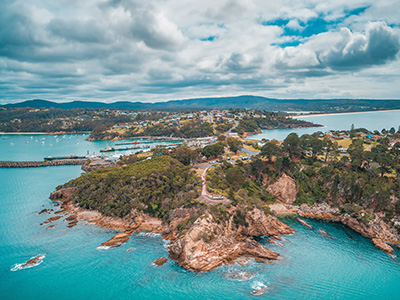 In Napier, view eye-catching art deco architecture. Discover the thriving art scene in Wellington, stroll Akaroa's streets framed by colonial architecture, and look for sunbathing fur seals and yellow-eyed penguins in Dunedin. Next, navigate one of the world's most exquisite fjords, Milford Sound, with its dramatic cliffs, verdant forests, and staggering waterfalls. Explore Burnie's many wilderness areas before spending two days in Melbourne, a vibrant capital with chic art galleries and botanical gardens.
Your cruise will conclude in Sydney, but first, discover Eden, a town nestled between two bays and perched on rolling hills bounded by dramatic cliffs and expansive sandy beaches.
Pricing starts at $6,899 per person, double occupancy (airfare included from select cities).
Contact
Terin Walters

Phone: 800-600-2586