Friday, Apr 24, 2020

Traveling Wildcats
APRIL 24 - MAY 5 | Tour the coastal cities of the eastern Mediterranean aboard Oceania Cruises' elegant Sirena. Begin your voyage in Barcelona, the sun-kissed capital of Spain. Sail to Toulon and stroll the waterfront and its museums.

Trip Hosts:

Brad Sidener '80, senior vice president and chief operating officer, K-State Alumni Association, and his wife, Marilyn.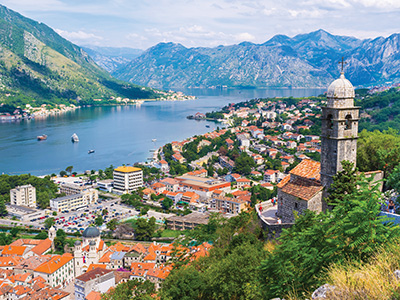 In Monte Carlo, tour the historic sites of the opulent city-state, including the famous casino and the Circuit de Monaco, the site of the Grand Prix. Next, sail to Marina di Carrara, a metropolis known for its baroque churches, sixteenth-century palace, and the Madonna delle Grazie alla Lugnola. Travel to Rome and take in its legions of ancient sites including the Roman Forum, Colosseum, St. Peter's Basilica, and Michelangelo's breathtaking frescoes in the Sistine Chapel.
The next stop is Amalfi, an enchanting coastal town. Tour the Duomo di Sant'Andrea and its hidden Cloister of Paradise. Then, sail to Messina and explore the Piazza del Duomo, featuring one of the world's largest astronomical clocks. In Corfu, relax along the coastline with its topaz waters and cypress-studded hillsides before moving on to Kotor, a UNESCO World Heritage walled city with narrow streets, Venetian architecture, and a twelfth-century cathedral. Your journey will end in Venice, but before that, stop in Korčula, the birthplace of Marco Polo. 
Pricing starts at $3,299 per person, double occupancy (airfare included from select cities).
Contact
Terin Walters

Phone: 800-600-2586