Colby Golf, Dinner and Auction
1085 N. Country Club Drive
Colby, KS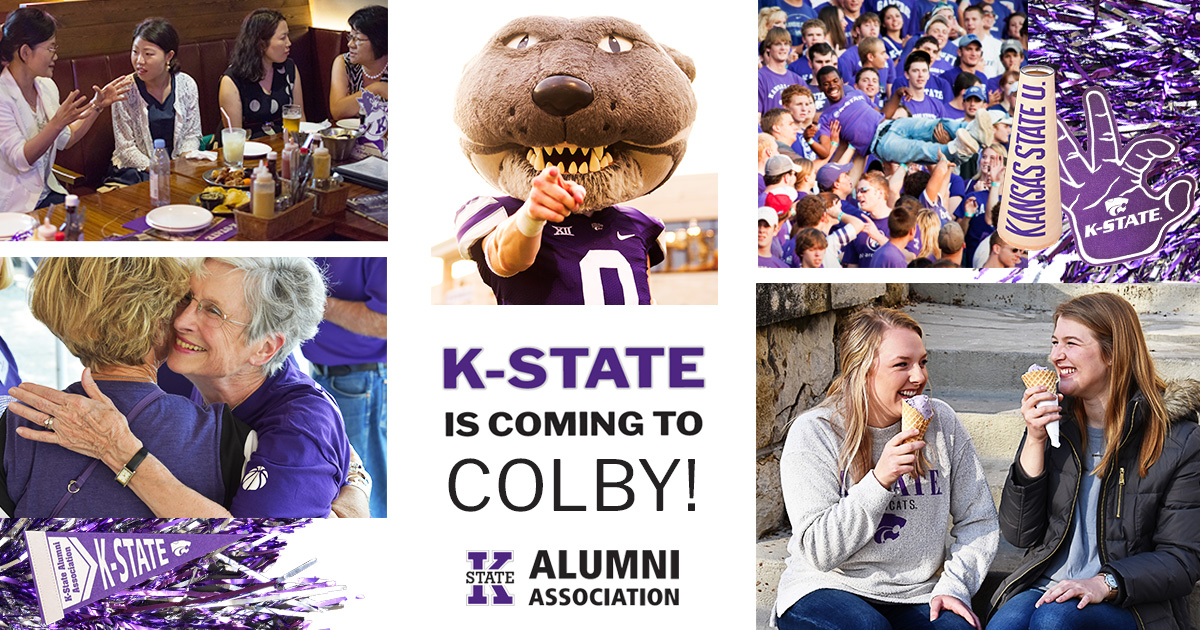 All K-State alumni and friends are invited to the Scott Weiland Memorial Golf Tournament, Dinner and Auction as part of the 2019 Catbacker Tour. Guests can attend one of both of the events and enjoy celebrating K-State with fellow Wildcats!
High school juniors and seniors (classes of 2019 and 2020) who attend will receive a free K-State T-shirt. Registration is due by May 10.

10 a.m. Golf tournament (shotgun start)
6 p.m. Social and cash bar
6:30 p.m. Meal and auction

K-State Guests
Amy Button Renz '76, '86, president and CEO, K-State Alumni Association
Alan Fankhauser '82, assistant director of alumni programs, K-State Alumni Association
Susan Shipman '88, senior director of stewardship, hospitality and events, K-State Athletics
Chayce Wynn '16, admissions representative, Kansas State University
Willie the Wildcat
K-State football and basketball coaches and student-athletes

Cost

$20 meal only
$10 meal only for high school students (classes of 2019 and 2020)
$95 golf tournament (Includes green fees and cart for one golfer and meals for two people)
$360 per foursome for golf tournament (Includes green fees, cart for four and meals for eight)
$100 hole sponsorship
Individual golfers will be placed on teams. If possible, please make your own cart arrangements.


Registration
By mail: Complete and mail the form, along with checks payable to NWKS Catbackers.

Questions
• Cathy Wieland '93, Colby: 785-462-6691 (h)
• Brent Wiedeman '97: 785-460-3321 (w)
• LeAnna Tubbs Soehner '97: 785-462-1095 (w)
Contact:
K-State Alumni Association

Phone: 785-532-6260

Categories: