Independence Banquet and Auction
215 N. Park Blvd.
Independence, KS 67301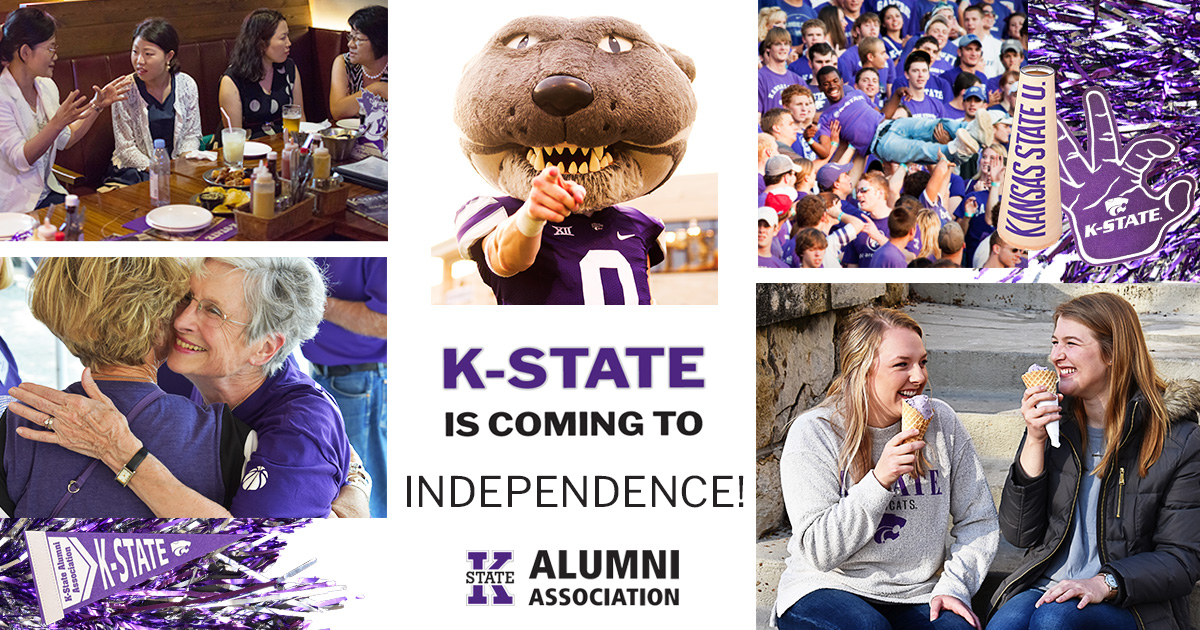 All K-State alumni and friends are invited to Power Catbackers Banquet and Auction in Independence, Kansas! 
Families can enjoy games, inflatables and more! All kids in attendance will receive a clear drawstring bag full of goodies. Unique athletic ticket packages and commemorative items only available at this event.
Alumni are encouraged to sponsor prospective high school students and give them an opportunity to learn about K-State. Contributions are encouraged to help offset costs by sponsoring a meal for one or more high school students who will be in attendance.
High school students (class of 2019 or 2020) and community college transfers who attend will receive a free K-State T-shirt. A scholarship drawing will take place for high school seniors and transfer students attending K-State in fall 2019.
5 p.m. Social hour
6 p.m. Banquet with speakers; auction and raffle to follow 
BBQ brisket, pulled pork and dessert bar. 
K-State Guests

Alan Fankhauser '82, assistant director of alumni programs, K-State Alumni Association
Hannah Reynolds '15, admissions representative, Kansas State University
Jason Ray, wide receivers football coach
Drew Speraw, director of men's basketball operations
Ebony Haliburton, director of student-athlete development
Rob Heil '04, assistant athletics director for development, K-State Athletics
Heidi Larson '18, development hospitality assistant, K-State Athletics
Susan Shipman '88, senior director of stewardship, hospitality and events, K-State Athletics
Wyatt Thompson, director of sportscasting and public relations, Voice of the Wildcats, K-State Athletics
Willie the Wildcat
K-State coaches and student-athletes
Cost
$10 per adult
$8 per high school student*
$5 per child (kindergarten to eighth grade)
*No meal charge for high school seniors (class of 2019) and community college transfer students
Reservations - Due by May 23
RSVP online
By phone:785-532-6260
By mail: Complete and mail the registration form. 
Questions 
Parsons/surrounding areas:
Chuck Waggoner '73 
620-423-1798
waggonerchuck@yahoo.com
Pittsburg/surrounding areas:
Ann Beezley Timi '75
620-347-4238
rjtimi@ckt.net
Independence/surrounding areas:
Debbie Wright '82
620-330-0254
debbiewright2@gmail.com
Iola/surrounding areas:
Janet L. Sager '74
620-363-1587
jlsager1215@gmail.com
Contact
K-State Alumni Association

Phone: 785-532-6260