Seneca Golf Tournament and Banquet
1800 Spring Creek Drive
Seneca, KS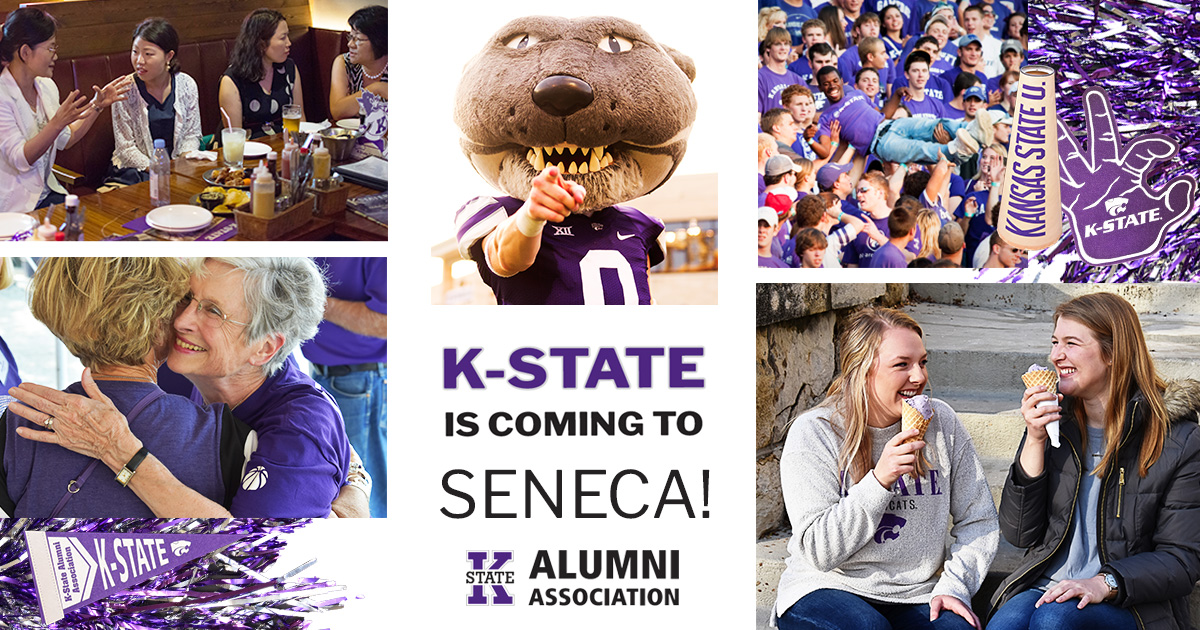 All K-State alumni and friends are invited to this K-State golf tournament, banquet and auction with the Nemaha County Catbackers as part of the 2019 Catbacker Tour! Celebrate K-State with fellow Wildcats at a night of purple pride. 

Golf registration is due May 24 and banquet registration is due May 28.

K-State Guests

Chris Klieman, head coach, K-State football
Jeff Mittie, head coach, K-State women's basketball
Chris Lowery, associate head coach, K-State men's basketball
Josh McCowan '09, '11, senior associate athletic director of development and advancement, K-State Athletics
Rob Heil '04, assistant athletics director for development, K-State Athletics
Tracer Paul '18, assistant director of development, K-State Athletics
Alan Fankhauser '82, assistant director of alumni programs, K-State Alumni Association
Susan Shipman '88, senior director of stewardship, hospitality and events, K-State Athletics
Wyatt Thompson, director of sportscasting and public relations, Voice of the Wildcats, K-State Athletics
Willie the Wildcat
K-State student-athletes
GOLF TOURNAMENT
Spring Creek Public Golf Course
1800 Spring Creek Drive
Seneca, Kansas
8:30-9 a.m. Check in
9 a.m. Shotgun start (four-person scramble)
Cost
$60 per person 
*Price includes a gift and lunch. Price does not include a golf cart.
$40 per cart 
*Carts must be reserved with registration
Golf Questions
Bryce Burdiek '11: 785-336-2821
Larry Kuckelman '89: 785-799-7074


BANQUET AND AUCTION
5:30 p.m. Social hour
6:30 p.m. Catered pork chop meal begins
Speakers and a live auction will follow dinner
*Silent auction will be available during the social hour and dinner.
Cost 
$25 per person
$5 kids meal (hamburger/hot dog)
Banquet Questions
Adam Niehues '12: 785-477-2183
Jim Mitchell: 785-336-2926
Tim Rottinghaus '86: 785-336-1544
Auction Questions 
Bob Kramer '07: 785-336-1296
Brian Kramer '08: 785-336-1607

Golf or Banquest Registration
Golf due by May 24, banquet due by May 28.
By mail: Complete and mail the registration form (PDF).
Contact
K-State Alumni Association

Phone: 785-532-6260