K-State Family Fun Day in Belleville
2200 Country Club Drive
Belleville, KS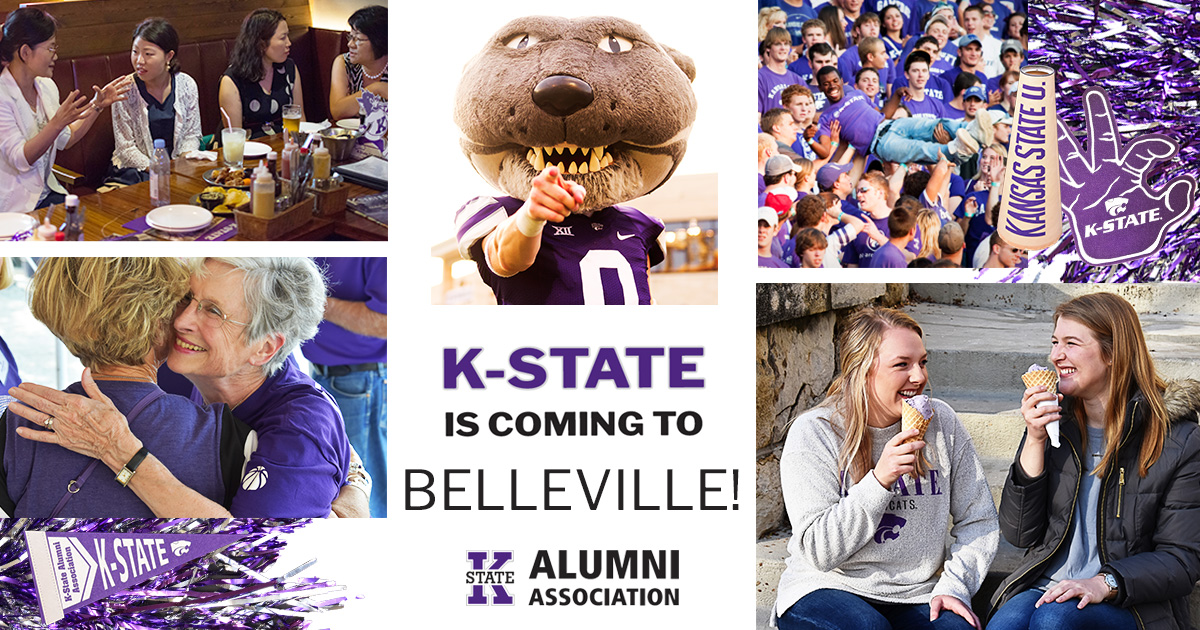 All K-State alumni and friends are invited to the Catbacker Tour golf tournament and family fun night in Belleville, Kansas! Reservations for the golf tournament and family fun night are due May 29. 
K-State Guests 

Amy Button Renz '76, '86, president and CEO, K-State Alumni Association
Alan Fankhauser '82, assistant director of alumni programs, K-State Alumni Association
Nicole Bartel '18, admissions representative, Kansas State University
Susan Shipman '88, senior director of stewardship, hospitality and events, K-State Athletics
Wyatt Thompson, director of sportscasting and public relations, Voice of the Wildcats, K-State Atheltics
Willie the Wildcat
K-State coaches and student-athletes
GOLF TOURNAMENT
10 a.m. Check-in and putting contest 
11:30 a.m. Lunch
1 p.m. Shotgun start (three-person scramble)
Two hole-in-one prizes of $10,000 each donated by Jensik Insurance Inc. and Waddell & Reed of Belleville. Numerous other prizes will be given away. 
Cost
$65 includes golf, lunch and steak dinner
$5 per person for putting contest 
$5 per person for lunch only
FAMILY FUN NIGHT
6 p.m. Doors open, social hour
7 p.m. Dinner served, with program and auction to follow 
Cost
$30 per person steak dinner
$1 hot dogs for kids
Questions
Mikel Hadachek '84
785-527-0773
Reservations - due May 29
Astra Bank: 785-527-2268
Mikel Hadacheck: 785-527-0773



Contact:
K-State Alumni Association

Phone: 785-532-6260

Categories: