Emporia Dinner and Auction
2812 W. 12th Ave.
Emporia, KS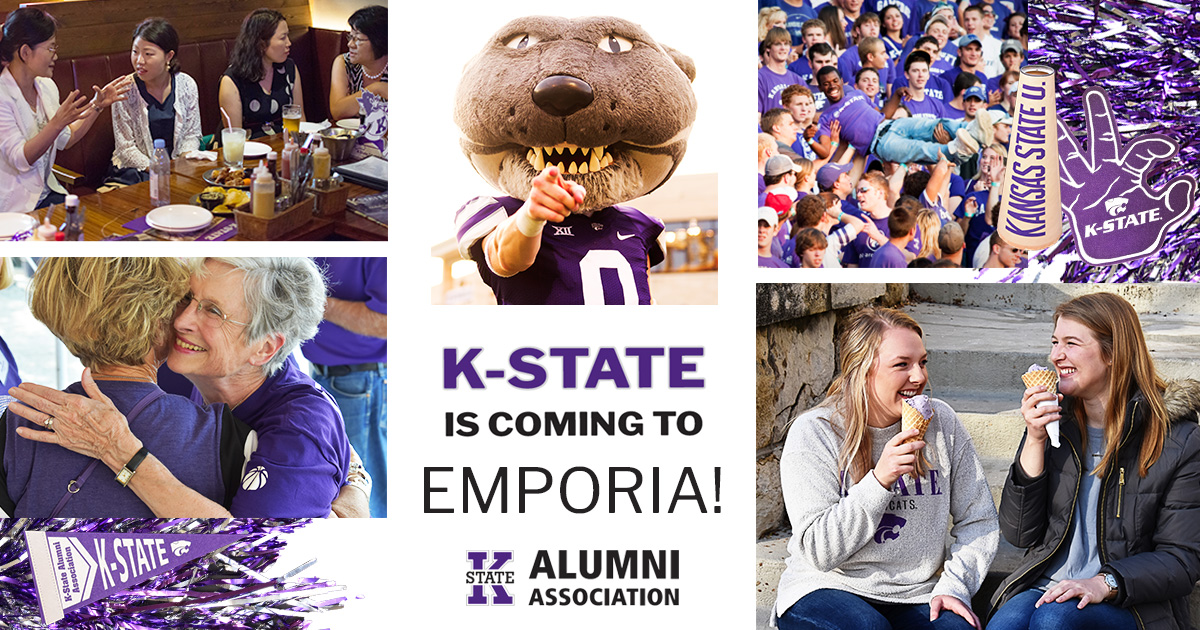 All K-State alumni and friends are invited to the Flint Hills Catbackers Dinner and Auction in Emporia, Kansas!

Games, inflatables and more! All kids in attendance will receive a clear drawstring bag full of goodies. Unique athletic commemorative items and ticket packages only available at this event.
Learn more about K-State, enjoy great food and get a free K-State T-shirt! Also, a scholarship drawing will take place for high school seniors planning to attend K-State in fall 2019.
6 p.m. Silent auction and social
6:30 p.m. Dinner and auction 
Dinner will be catered by Bobby D's. 
K-State Guests

Richard Myers '65, K-State president
Amy Button Renz '76, '86, president and CEO, K-State Alumni Association
Mike Tuiasosopo, defensive tackles, K-State Football
Brian Ostermann, associate head coach, K-State Women's Basketball
Jermaine Henderson, director of student-athlete development, K-State Men's Basketball
Austin Schilling, senior director of development, K-State Athletics
Tracer Paul '18, assistant director of development, K-State Athletics
Alan Fankhauser '82, assistant director of alumni programs, K-State Alumni Association
Susan Shipman '88, senior director of stewardship, hospitality and events, K-State Athletics
Heidi Larson '18, development hospitality assistant, K-State Athletics
Nicole Bartel '18, admissions representative, Kansas State University
Wyatt Thompson, director of sportscasting and public relations, Voice of the Wildcats, K-State Athletics
Willie the Wildcat
K-State student-athletes
Cost
$15 per Adult
$120 to sponsor a table of eight 
$6 per Child (age five through high school)
FREE for children under the age of four
Reservations - Due by May 28
RSVP Online
By phone: 785-532-6260
By mail: Complete and mail the registration form. 
By email: rachael@ptemporia.com or meganaevans@earthlink.net 
Questions
Megan Evans '02
785-565-2514 or meganaevans@earthlink.net 
Contact
K-State Alumni Association

Phone: 785-532-6260