730 Oakdale Dr.
Salina, KS 67401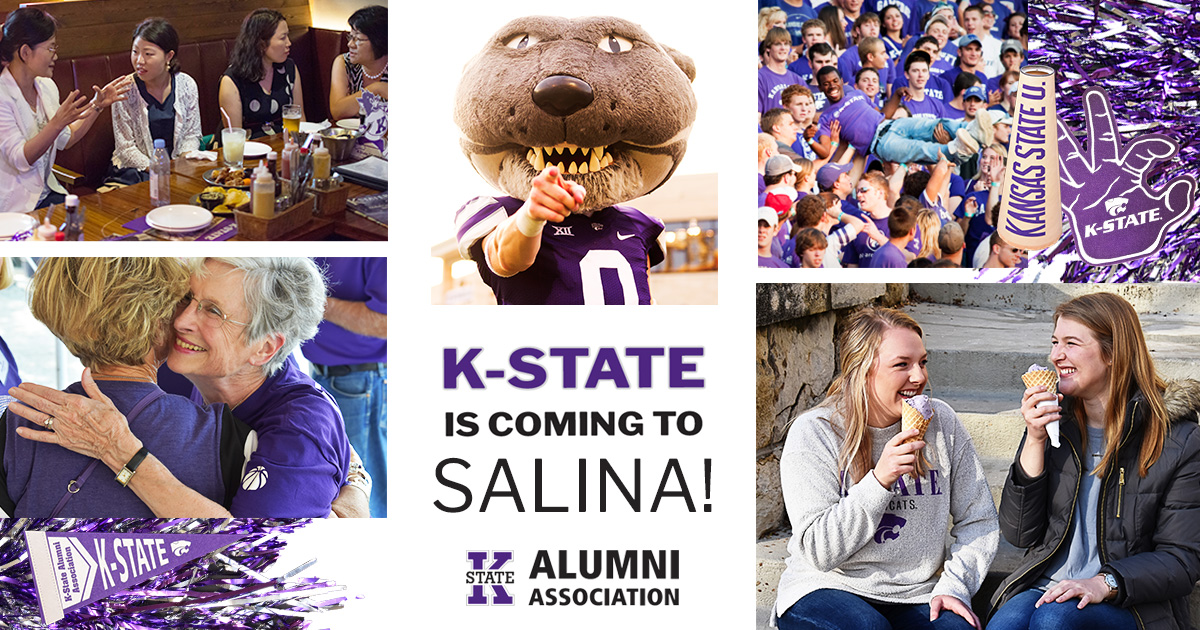 All K-State alumni and friends are invited to the Catbacker Tour picnic in Salina, Kansas! There is no charge to attend or reservations required for this event. Bring your own lawn chairs and dinner or purchase food from various food trucks that will be present throughout the event. 
Enjoy games, inflatables and more! All kids in attendance will receive a clear drawstring bag full of goodies. Unique athletic commemorative items, K-State merchandise and ticket packages will be available to bid on via live and silent auctions only at this event. 
In case of inclement weather check www.salinacatbackers.com or www.facebook.com/salinacatbackers/ for indoor locations of the event. 
5 p.m. Event begins, food available for purchase
6 p.m. Program begins 
K-State Guests
Bruce Weber, head coach, K-State Men's Basketball
Brian Ostermann, associate head coach, K-State Women's Basketball
Buddy Wyatt, defensive ends, K-State Football
Amy Button Renz '76, '86, president and CEO, K-State Alumni Association
Alan Fankhauser '82, assistant director of alumni programs, K-State Alumni Association
Josh McCowan '09, '11, senior associate athletic director of development and advancement, K-State Athletics
Austin Schilling, senior director of development, K-State Athletics
Rob Heil '04, assistant athletics director for development, K-State Athletics
Matt Giller '11, director of development, K-State Athletics
Tracer Paul '18, assistant director of development, K-State Athletics
Leon Jackson, director of annual giving, K-State Athletics
Heidi Larson '18, development hospitality assistant, K-State Athletics
Susan Shipman '88, senior director of stewardship, hospitality and events, K-State Athletics
Wyatt Thompson, director of sportscasting and public relations, Voice of the Wildcats, K-State Athletics
Willie the Wildcat
K-State student-athletes
Questions
Bill Sturges:
785-825-5146
785-826-5656 
bsturges@cox.net 
Contact
K-State Alumni Association

Phone: 785-532-6260