Topeka Area Family Event and Golf Tournament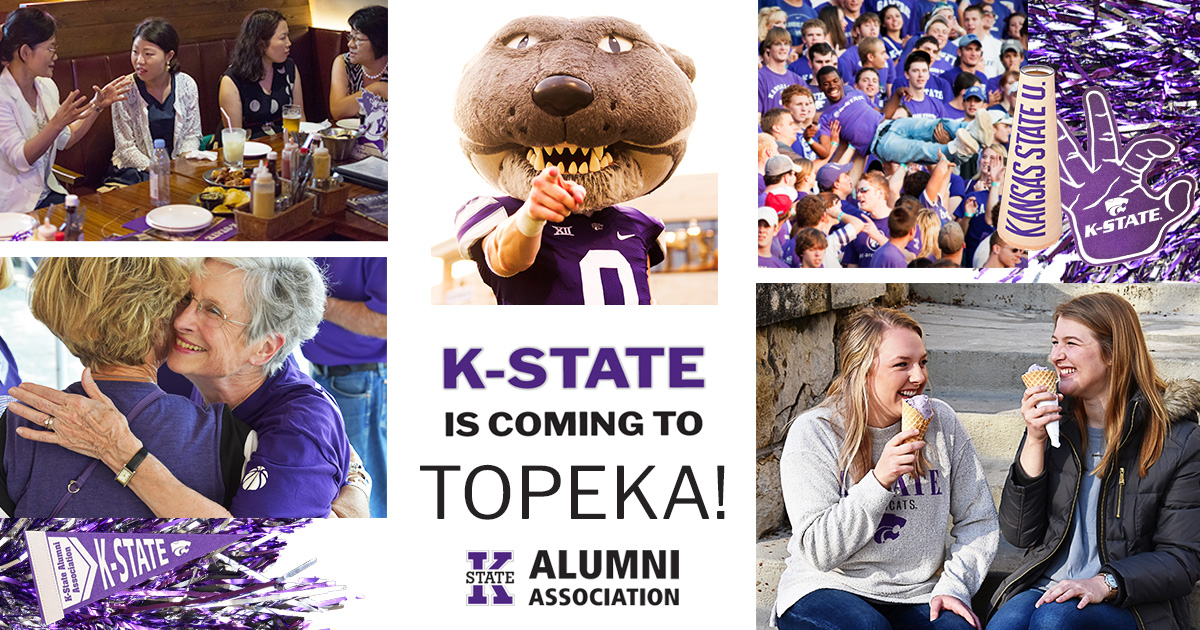 All K-State alumni and friends are invited to the Catbacker Tour golf tournament and family event in Topeka, Kansas! 
K-State Guests
Amy Button Renz '76, '86, president and CEO, K-State Alumni Association
Alan Fankhauser '82, assistant director of alumni programs, K-State Alumni Association
Susan Shipman '88, senior director of stewardship, hospitality and events, K-State Athletics
Wyatt Thompson, director of sportscasting and public relations, Voice of the Wildcats, K-State Athletics
Willie the Wildcat
K-State coaches and student-athletes
GOLF TOURNAMENT
Western Hills Golf Course 
8533 SW 21st Street
Topeka, Kansas
11 a.m. Registration
11:15 a.m. Lunch starts with guest speakers
12:00 p.m. Shotgun start 
Cost
$100 per player
$400 per four-person team
Reservations - Due by May 27 
Complete and mail form and payment to:
Topeka Area Catbackers
5830 SW 55th Street
Topeka, KS 66610
Questions 
Jared Goehring: jgoehring@topekaareacatbackers.com
Chris Stuke: cstuke@topekaareacatbackers.com 
Ron Jurgensmeier: rljurgy84@gmail.com
Gary Grimes: gary.grimes@yahoo.com

FAMILY EVENT - FREE to attend!
Bettis Family Sports Complex
3025 SE Croco Road
Topeka, Kansas
5:30 p.m. Gates open, food trucks, silent and live auction, and games
6:30 p.m. Program
Food will be available for purchase from various food trucks and the Lake Shawnee Event Center concessions stand. Guests are encouraged to bring lawn chairs for the program. No seating will be provided. 
Questions 
Tim Kolling '93: tkolling@topekaareacatbackers.com 
Contact:
K-State Alumni Association

Phone: 785-532-6260

Categories: