Hutchinson Dinner and Auction
4601 North Plum
Hutchinson, KS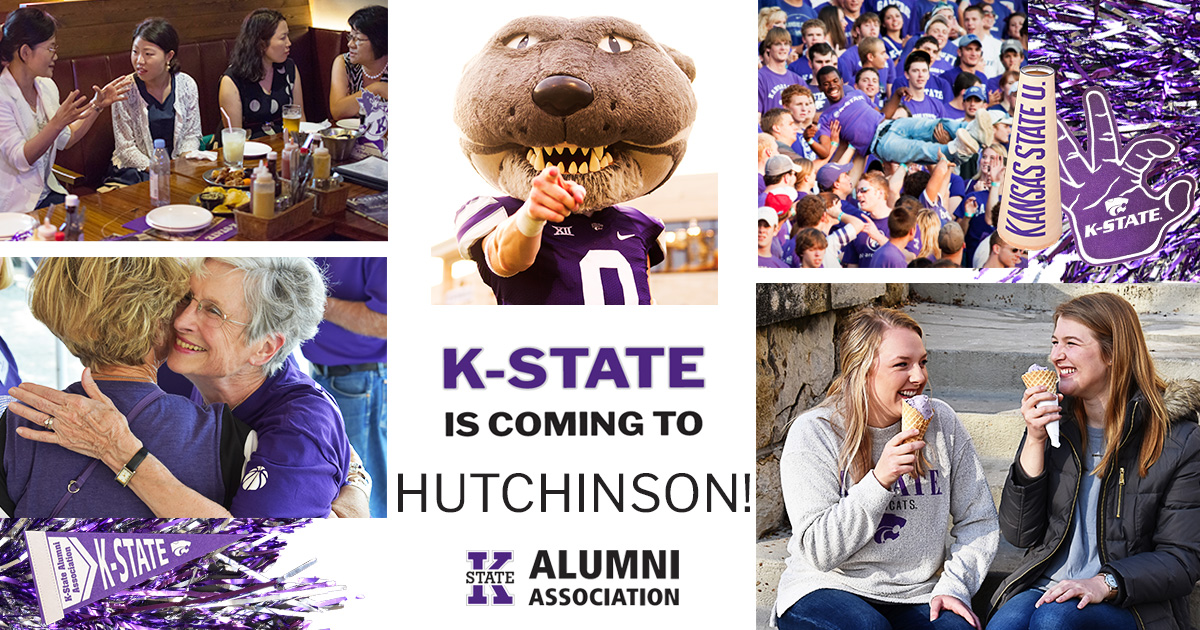 All K-State alumni and friends are invited to this dinner and auction with the Reno County Catbackers, as part of the 2019 Catbacker Tour!

High school students (class of 2019 or 2020) and community college transfers who attend will receive a free K-State T-shirt. A scholarship drawing will take place for high school seniors and transfer students attending K-State in fall 2019.

Families can enjoy games, inflatables and more! All kids in attendance will receive a clear drawstring bag full of goodies. Unique athletic commemorative items and ticket packages only available at this event.

Reservations are due June 3.


Doors open at 5 p.m. Inflatables, silent auction and raffle begin 6:15 p.m., with dinner, program and live auction following.

K-State Guests
Bruce Weber, head men's basketball coach
Brian Anderson, running backs football coach
Sadie Murren, director of women's basketball administration
Amy Button Renz '76, '86, president and CEO, K-State Alumni Association
Alan Fankhauser '82, assistant director of alumni programs, K-State Alumni Association
Hannah Reynolds '15, admissions representative, Kansas State University
Susan Shipman '88, senior director of stewardship, hospitality and events, K-State Athletics
Wyatt Thompson, director of sportscasting and public relations, Voice of the Wildcats, K-State Athletics
Willie the Wildcat
K-State student-athletes
Cost
$30 dinner, includes 2019 Reno County Catbackers membership
$35 dinner, reservations made after June 3
Free for children and students through high school and community college

Reservations - Due by June 3
RSVP Online
By phone: 785-532-6260
By mail: Complete and mail the form (PDF). 

Questions
Elaine Cloyd
620-727-5688
elaine.x.cloyd@ampf.com 
Contact
K-State Alumni Association

Phone: 785-532-6260