TulsaCats Golf Tournament
10105 Larkin Bailey Boulevard
Owasso, KS 74055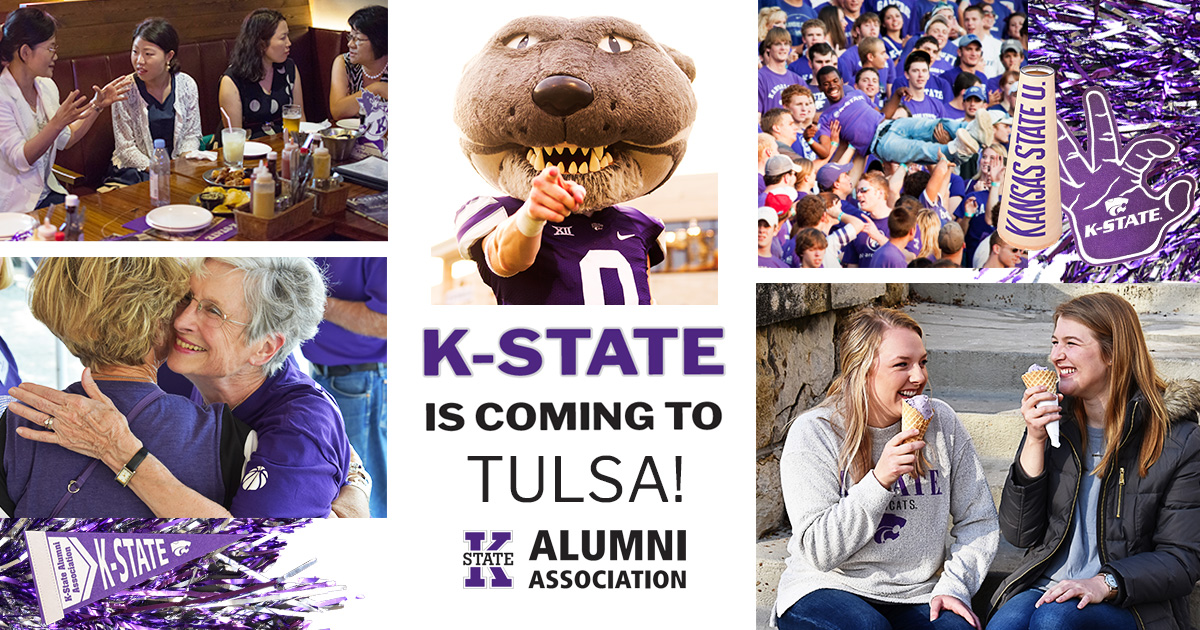 All K-State alumni and friends are invited to the TulsaCats Golf Tournament in Tulsa, Oklahoma! This event is open to the public and will be a four person scramble. K-State guest Tracer Paul, assistant director of development for K-State Athletics will attend.
Schedule
7:45 a.m. Registration and practice
8:30 a.m. Tee time
Sponsor/Donations
Sponsor hole/tee signs are available for $50 per sign.
Prize donations are always appreciated.
Cost
$80 per person
Includes green fees, cart fees, range balls and post event burger buffet.
Mulligans are available at three for $10. 
Proceeds will go to the TulsaCats Alumni Scholarship Fund and college finals packs.
Reservation - Due by Friday, May 24th
Lukas Sundahl: lukasnsundahl@gmail.com 
*Reservation email should include the player name(s), email address and phone number.
*Spots are available for thirty-two people or eight teams. 
Questions
Lukas Sundahl '06: 913-991-3066 or lukasnsundahl@gmail.com 
Contact
K-State Alumni Association

Phone: 785-532-6260