1 Royal Way
Kansas City, MO 64129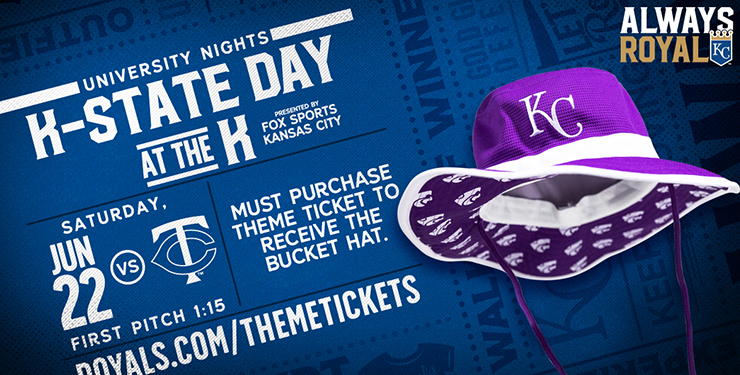 All K-State alumni and friends are invited to attend K-State Day at the K! Enjoy a day of cheering on the Kansas City Royals as they take on the Minnesota Twins while connecting with fellow Wildcats. 
1:15 p.m. First pitch
For tickets and more information: https://www.mlb.com/royals/tickets/specials/kstate
*To receive the specialty bucket hat, a theme ticket must be purchased.
Contact
K-State Alumni Association

Phone: 785-532-6260

Categories