Baltic and Scandinavian Legacies
Monday, Jun 15, 2020

Traveling Wildcats
JUNE 15-26 | Take in the history and beauty of the Baltic and Scandinavian coastal cities aboard Oceania Cruises' Marina.

TRIP HOST:
Kent Bradley '88, Past Chair, K-State Alumni Association Board of Directors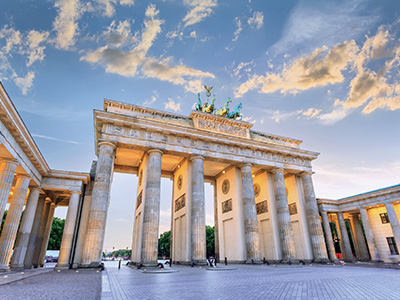 Begin your trip in Stockholm, a striking city built upon fourteen islands. From there, sail to Helsinki and stroll through its spacious green parks and open-air markets. Spend three days in St. Petersburg, Russia's window to the West. Take in its pastel palaces and network of canals and arched bridges or visit the Hermitage to see Egyptian mummies. In Tallinn, dine at a world-class restaurant, and in Riga, the "Paris of the East," walk the medieval streets. Discover the history of Klaip-da's Old Town, where a single surviving tower of a red brick castle remains.
Experience the rich heritage and modernist architecture of Gdynia, and in Rønne, see the charming timber-framed homes, or venture outside the city limits to take in the natural beauty of Bornholm's ivory-white beaches. Your voyage will conclude in Copenhagen, but before that, travel to Warnemünde to nosh on local seafood or take a short drive to see the Berlin Wall or Brandenburg Gate.
Pricing starts at $4,199 per person, double occupancy (airfare included from select cities).
Contact
Terin Walters

Phone: 800-600-2586