Riches of the Emerald Isle
Wednesday, Jun 24, 2020

Traveling Wildcats
JUNE 24 - JULY 5 | From remote Achill Island to the lively city of Galway, feast your eyes on the untamed beauty of Ireland's western coast, a stunning seaside stretch dubbed the "Wild Atlantic Way."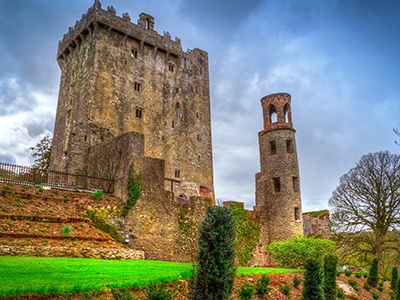 Nestled along the green hillsides and rugged terrain, you'll discover inviting villages, historic abbeys and ancient monuments on this seven-night adventure. See the moors and mountains of Achill Island, admire Connemara's glacier-carved landscape and stroll through the picture-perfect village of Cong. Watch border collies command their herd during a demonstration at a family-owned farm.
Visit Carrowmore Megalithic Cemetery and walk among the 5,000-year-old tombs into Ireland's Stone Age past. In Galway, sample sweet and savory artisan treats on a culinary tour. Learn about the poetry of Yeats, Ireland's artistic heritage, and more with local experts. Enjoy first-class accommodations at your home base in welcoming Westport along with an extensive meal plan, including wine at dinner.
Pricing starting at $4,695.
Contact
Terin Walters

Phone: 800-600-2586