Great Trains and Grand Canyons
Sunday, Mar 08, 2020

Traveling Wildcats
MARCH 8-13 | Inspire your sense of adventure in our own American west! Board the Grand Canyon Railway for an epic journey to the South Rim of Grand Canyon National Park.

Trip Host:

Lynn Beier, executive assistant to the president and CEO, K-State Alumni Association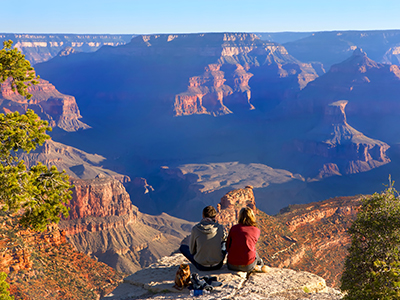 See the cliff dwellings of Montezuma Castle National Monument and the restored mining town of Jerome. Next, ride the Verde Canyon Railroad along a spectacular route between two national forests. Complete your trip in Scottsdale's Old Town where Western storefronts recall a bygone era.

This experience features a combination of American West highlights with the scenery of Grand Canyon National Park and the red rocks of Sedona, the Native American history at the Montezuma Castle National Monument, the Old West nostalgia of two train rides and five nights at a resort property in Sedona, Arizona. Just north of Phoenix, Sedona is known for its upscale resorts, artist galleries and breathtaking red rock scenery, and is the perfect "home base" for this 6-day adventure.
Pricing starts at $3,045 including air.


This trip is sold out. To join the waitlist, please contact Terin Walters at twalters@k-state.com or 785-532-5052.
Contact
Terin Walters

Phone: 785-532-6260