Wild West Catbackers Annual Banquet and Auction
102 W Main St
Ness City, KS 67560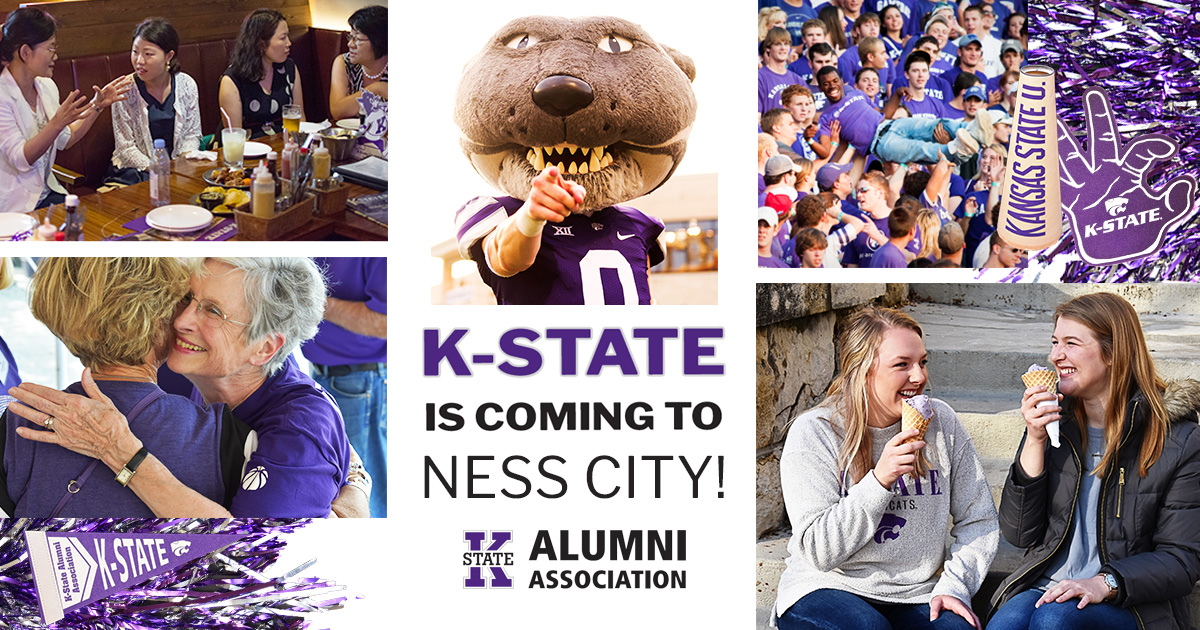 All K-State alumni and friends are invited to the Wild West Catbackers Annual Banquet and Auction in Ness City, Kansas! Proceeds of this event go toward providing scholarships for the 2019 Wild West Catbacker scholarship recipients. Registration is due Friday, July 5. 
6 p.m. Social hour
7 p.m. Dinner with auction to follow
Cost
$10 per individual membership
$20 per family membership 
RSVP - due Friday, July 5
Register by emailing wildwestcatbackers@gmail.com.

A Membership Application Form (PDF) is available if you wish to make your donation to the club prior to the event or cannot attend. Forms will also be available at the entrance. Walk-ins are welcome!
Proceeds go to providing scholarships for our 2019 Scholarship Recipients*:
Sailor-Anne Seiler, Senior, Hodgeman County High School
Clayton Beutler, Ness City High School
Landon Reinhardt, Ness City High School
Gentry Shapland, Senior, Dighton High School
Tyler Lingg, Sophomore, K-State
Trey Freel, Freshman, K-State
Jocelyn Walker, Freshman, K-State
Gunther Shull, Freshman, K-State
*Any students attending K-State in the fall that did not receive a scholarship for this upcoming academic year will have a chance to be awarded with one at the banquet if present!
Contact
K-State Alumni Association

Phone: 785-532-6260