The Kansas State University Alumni Insurance Program is a convenient source for health, life and auto insurance for alumni and their family members. There are a variety of plans available to meet your needs!


Auto/Home/Renters Insurance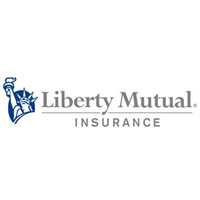 Special Offer on Auto and Home Insurance
As a Kansas State University alum, you could receive exclusive savings on Liberty Mutual Auto and Home Insurance. We offer personalized coverage, Multi-Car and Multi-Policy Discounts, 24-Hour Claims Assistance and more. Enjoy exceptional service your way: at a local office, by phone, online or via mobile device. We will help ensure you, your family and your valuables are properly protected. Liberty Mutual is trusted countrywide for quality coverage and exceptional service. Click for a free quote.

Discounts and savings are available where state laws and regulations allow, and may vary by state. Certain discounts apply to specific coverages only. To the extent permitted by law, applicants are individually underwritten; not all applicants may qualify. Please consult a Liberty Mutual sales representative for additional information.

Health Insurance
EA+ - Accidents and medical emergencies happen when you least expect. Protect you and your family with the Alumni Association Emergency Assistance Plus Program for just pennies a day.
Alumni Abroad - Travel health insurance. This plan covers U.S. residents while traveling outside the United States and/or international visitors while in the United States.
AlumniMed+ - Renewable, comprehensive major medical coverage available to alumni and their families under age 65.
AlumniDent - Protect yourself from the rising cost of dental care – take advantage of your Alumni Association's buying power to get economical, comprehensive dental insurance for yourself and your family. Compare and choose from two plans.
Alumni Disability Income Plan - Provides monthly income replacement in the event an insured is forced to stop working due to disability.
AlumniLTC - Long-term care insurance - Comprehensive coverage for care at home, assisted care facilities and nursing homes.
Alumni ID Recovery - Alumni ID Recovery is available from Europ Assistance USA. It provides alumni with services to help restore credit and mitigate losses resulting from identity theft.

Life Insurance
Alumni Term Life Plan - Three life insurance plans are available.

Pet Insurance
Healthy Paws offers one easy-to-understand plan cover

ing everything that matters, including injuries, illnesses, genetic conditions and emergency care. Simply choose deductible and reimbursement levels that fit your budget. Get a free dog insurance or cat insurance quote today with up to a 10 percent Lifetime Discount and 100 percent money-back guarantee. Healthy Paws also is active in pet rescue and adoption through their Every Quote Gives Hope Program. When you request your pet insurance quote, you'll be helping a homeless pet too!

Contact Information
Check the Alumni Insurance Program website for more information. You may also call the administrator about any of the available Alumni Insurance Plans at 800-922-1245. Customer service representatives are available from 8 a.m. to 6 p.m. Eastern Time. Or write to:

American Insurance Administrators
P.O. Box 1149
Columbus, OH 43216-1149
Royalties and sponsorships received from programs and services offered through the K-State Alumni Association are used to keep membership dues reasonably priced and to support student and alumni outreach programs, leadership opportunities and scholarship initiatives.
---