Apply to be a 2021 K-State Student Ambassador before Sept. 23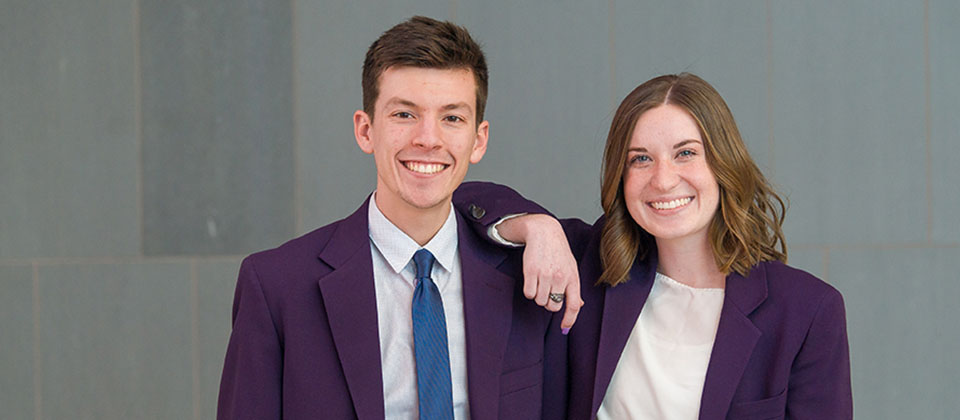 The K-State Alumni Association is accepting applications for its Student Ambassador program.
Each year a male and a female student are elected by the student body to spend the year attending alumni and campus activities, and speaking to alumni, friends, current and prospective students. The two K-State Student Ambassadors represent the student body at Alumni Association events throughout the state and at university activities. The ambassador program began in 1977 as a way to involve student representatives at alumni events.
The Ambassadors serve a one-year term, and each receives a $2,500 scholarship, paid in two installments, $1,250 each semester. They also will receive clothing from Borck Bros. and the official K-State ring from the Alumni Association.
Learn more about the program and its responsibilities here.
Applications are available online and are due by 11:59 p.m. Wednesday, Sept. 23.
Interviews for selected applicants will take place in September.
Students will learn more about the selected candidate pool during Homecoming and can vote online for the 2021 Ambassadors on Thursday, Oct. 22.
---