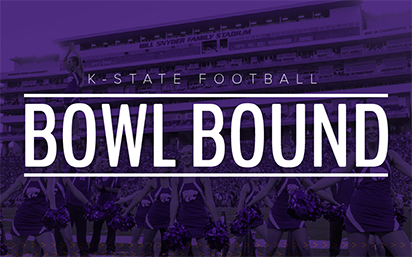 K-State football is bowl bound!
K-State football is headed to a bowl game — who's ready to cheer on the 'Cats?

As we wait to hear which bowl the Wildcats will be going to, bookmark
k-statesportstours.com and make sure you're on the list for bowl travel announcements.

And don't forget to follow the K-State Alumni Association on Facebook, Twitter and Instagram for updates on bowl-related activities!