Alumni Association names 2016 International Student Scholars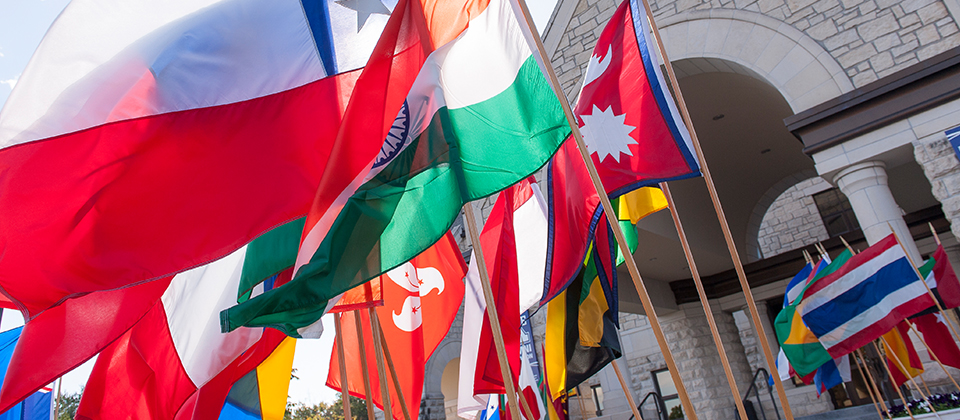 The K-State Alumni Association has recognized 20 Kansas State University international students with scholarships totaling $10,000.
The Alumni Association awarded the International Student Scholarships based on outstanding achievements and leadership.
"We are really excited about providing these scholarships," said Jessica Elmore, associate director of diversity programs for the Alumni Association. "This is yet another way to assist our international students, who are an important part of our K-State family."
The recipients are: Jingyan Zhao, China; Basem Azmy Saad Boutros, Egypt; Gagan Gandhi, Chetan Sharma and Narinder Singh, all of India; Arashi Nakashima, Japan; Manirethnam Ganesan and Thiba Nagaraja, both of Malaysia; Anju Giri and Prem Raj Prasain, both of Nepal; Funmilola Christiana Cole, Olabisi Aderonke Ekong and Ganiyat Oluwaseun Shodunke, all of Nigeria; Paula Cecilia Mendez Sanchez and Justo Jose Santacruz Blanco, both of Paraguay; Ji Hyuk Hong, South Korea; Medha Jaimini Gunaratna Anhettigama Gamaralalage and Nilusha Lakmali Kariyawasam Manachchige, both of Sri Lanka; Chen-Wei Tao, Taiwan; and Phuong Viet Nguyen, Vietnam.
For more information on the scholarship, visit www.K-State.com/scholarships or call the K-State Alumni Association at 800-600-ALUM (2586).
---