Homecoming committee members selected to assist K-State Alumni Association with 2016 Homecoming activities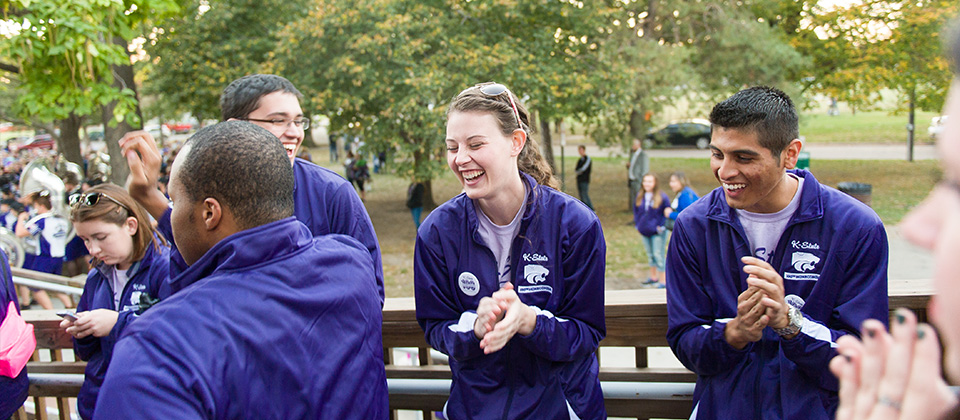 Thirty-seven Kansas State University students were recently selected to serve on the 2016 Homecoming student committee. Activities will take place Oct. 16 through Oct. 22, concluding with the football game against Texas and volleyball game against West Virginia on Oct. 22.
The 2016 K-State Student Ambassadors also will serve on the committee. They are Mandy Marchesini, junior, marketing, Loudonville, New York; and Hunter Post, junior, kinesiology/premedicine, Beloit, Kansas.
A committee of K-State Alumni Association staff members selects students for the Homecoming student committee after an application review process. Homecoming committee members are responsible for selecting and planning all Homecoming events, creating rules and guidelines for student competitions, and promoting and staffing all events.
"Homecoming is one of K-State's oldest traditions, and the Alumni Association has always played a role in welcoming K-Staters back to campus," said Amanda Lee, assistant director of student programs for the Alumni Association. "The student leaders we've selected will help us continue to build on a century of successful Homecomings."
---