K-State alumni assume new leadership positions on board of directors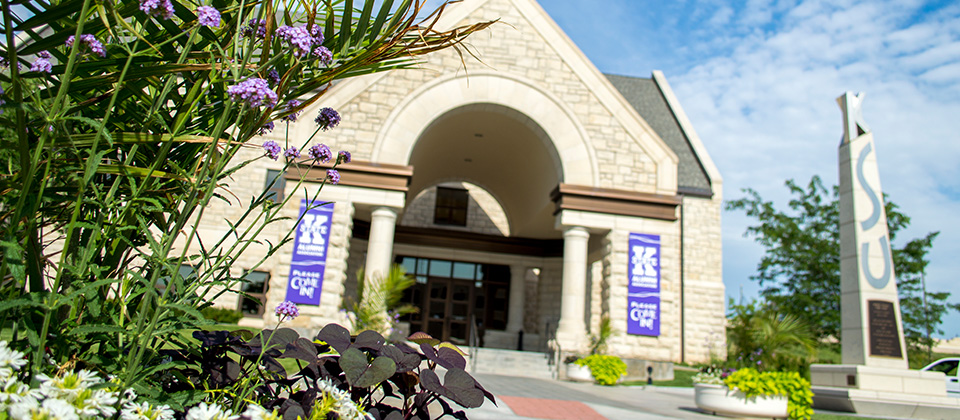 The K-State Alumni Association board of directors transitioned its membership and leadership June 2 during the board's annual meeting in Manhattan, Kansas.
Sylvia White Robinson, Ph.D., Kansas City, Kansas, who was named chair-elect last year, assumed her leadership position as 2018-19 chair. A 1971 K-State graduate, Robinson is a retired educator; education consultant for educational policy, practice and leadership development and former member of the Kansas Board of Regents; which governs the state's six universities.
Dan Yunk, Manhattan, will hold the immediate past-chair position until June 2019. Yunk earned his bachelor's, master's and doctorate degrees from K-State in 1971, 1975 and 1987, respectively, and is the owner of Yunk Consulting.
Board member Kendal Frazier, Centennial, Colorado, will serve as chair-elect. He will become chair in June 2019. A 1973 K-State graduate, Frazier is the chief executive officer for the National Cattlemen's Beef Association.
In a general election this spring, members of the Alumni Association approved a slate of five new members of the board of directors. These alumni also began their four-year terms at the board's annual meeting and will continue to June 2022.
They are Chancy Montera Love '07, Denver, managing partner of Protea Investments; Rich Macha '80, Wilmington, Delaware, executive vice president for strategic accounts at Teleperformance; Lori Francis Rogge '94, Leonardville, Kansas, broker and auctioneer for Gene Francis and Associates and partner with Gavel Roads Online Auctions; Mike Simms '89, Kansas City, Missouri, corporate energy lead for General Mills; and Brent Wiedeman '97, '05, Colby, Kansas, president and CEO of Farmers and Merchants Bank of Colby.
Additional board leadership includes Stephen Lacy '76, '77, Des Moines, Iowa, chairman, Kansas State University Foundation board of directors; Curt Frasier '73, Beloit, Kansas, treasurer; Amy Button Renz '76, '86, Manhattan, president and CEO of the Alumni Association and board secretary; K-State President Richard Myers '65, Manhattan; and Greg Willems, Manhattan, president and CEO of the KSU Foundation, who serves in an ex-officio capacity.
Two K-State students filling yearlong standing appointments also assumed their seats on the board. They are Hallie Lucas, Leavenworth, Kansas, Student Alumni Board president, and, Jordan Kiehl, Fairway, Kansas, K-State student body president.
Outgoing members recognized for their service to the Alumni Association's board of directors were Jay Heidrick '99, Olathe, Kansas; Bill Muir '77, Manhattan; Lori Swart Sporer '85, Oakley, Kansas; Carolyn Wittorff Jackson '75, '81, Arlington, Virginia; and Alan Fankhauser '82, Manhattan. Jack Ayres '18, Overland Park, Kansas, 2017-18 K-State student body president, and Matthew Grosdidier '18, Lenexa, Kansas, outgoing Student Alumni Board president, also were recognized for their service.
"We are fortunate to have outstanding volunteer leaders willing to engage at the highest level to support and serve the mission of both the university and the Alumni Association," Renz said. "On behalf of our entire Wildcat Community, I want to share our heartfelt appreciation for the time, expertise and commitment they provide as we look to enhance the future of Kansas State University."
---