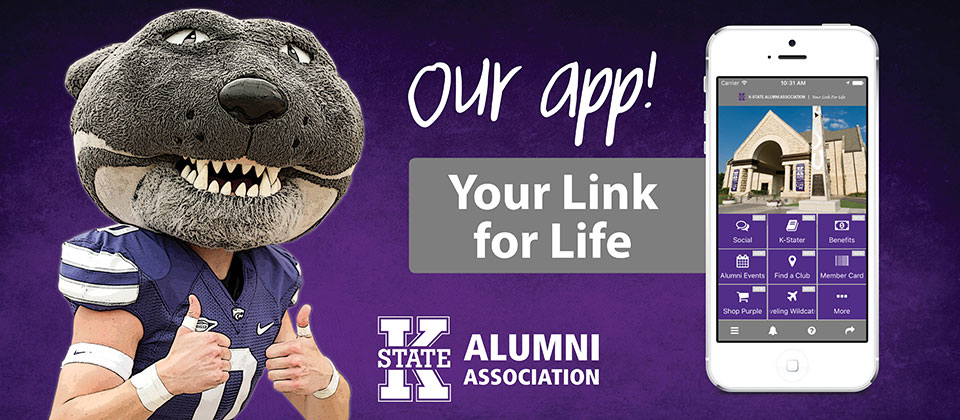 The Your Link for Life app brings benefits of the K-State Alumni Association to your mobile device. Available for Apple and Android devices, the new app is perfect for every Wildcat - alumni, students and friends of the K-State Alumni Association.

Features
• Event calendar for Wildcats everywhere
• Alumni news updates
• K-State Alumni Association social media at-a-glance
• Easy, two-step membership purchasing, renewal and upgrade within the app
• Mobile membership hub with digital membership card plus access to benefits and discounts
• Easy access to the digital K-Stater magazine for members

Download
Stay connected to K-State! Download the Your Link for Life app on the App Store or the Google Play Store. Users can also search "K-State Alumni Link for Life" to find the app for their device.

Install and Login
After download and install, click the "Register" tile, and enter your full first and last name plus your birthday to authenticate.

Questions?
Emails us: alumni@k-state.com.


---