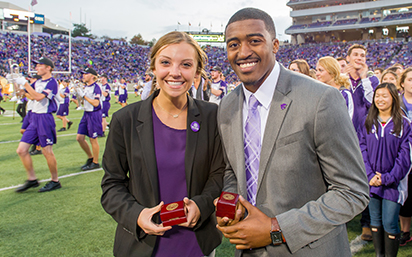 Meet the 2018 K-State Student Ambassadors
Michelle Anderson and Darrell Reese Jr. are already familiar faces on the Kansas State University campus, thanks to their involvement in multiple student organizations. K-State alumni and friends will soon be getting to know them better as well, as they take on their duties as the new K-State Student Ambassadors and travel to various Alumni Association events.
Anderson, sophomore in finance and accounting from Topeka, Kansas, and Reese, junior in mechanical engineering, Dallas, were announced as the ambassadors Oct. 21 during halftime of K-State's Homecoming football game against the University of Oklahoma.
Established by the K-State Alumni Association in 1977, the Student Ambassador program elects one male and one female student each year to represent the student body at Alumni Association events throughout the state and at university activities. Anderson and Reese will visit with prospective students and alumni; attend Student Alumni Board meetings and activities; assist with programming on campus such as the Alumni Fellows program, Homecoming Committee and other special events; and assist the President's Office as needed.
"Darrell and Michelle have a passion for our university that rivals the most loyal K-Staters," said Gavin Hargrave '08, '10, associate director of alumni programs and adviser to the ambassadors. "The Alumni Association is excited to host them at our upcoming events for the year."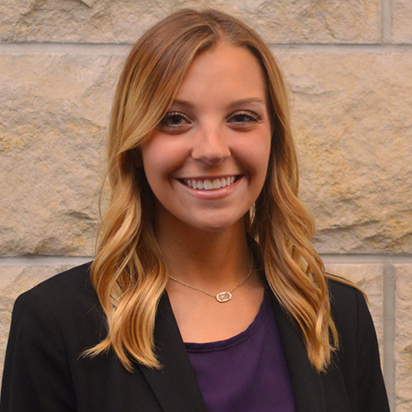 Anderson is a member of Gamma Phi Beta sorority and the K-State Student Alumni Board. She also serves as a College of Business Administration ambassador.
She said she sees serving as a K-State Student Ambassador as a way to give back to the K-State community.
"K-State has become such a critical part of my identity, and I am so grateful for the impact this has had on me," she said. "I found a home here where I can be myself and the opportunities are limitless. Being an Ambassador [will] allow me to pay it forward and share my love for K-State with others."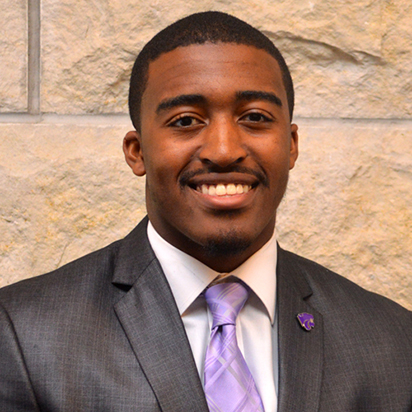 Reese is a member of the National Society of Black Engineers and serves as the president of the Kansas State University Black Student Union.
He said he is looking forward to sharing his passion for K-State with others as a Student Ambassador.
"K-State is important to me because it has allowed me to grow as a student and person," he said. "It has allowed me to be in a community that is devoted to helping students like myself grow and be successful in school and prepare for life outside of college. I decided to run for Student Ambassador because I saw it as a huge opportunity to represent K-State, and to tell many students and alumni about the joy, passion and love that I have for being a student at K-State."
Anderson and Reese were elected during Homecoming week by a student vote from a group of six semifinalists. The ambassadors serve a one-year term, and each receives a $1,500 scholarship, clothing from Manhattan clothing store Borck Bros. and an official K-State ring from the Alumni Association.
Celebrating 40 years of Student Ambassador history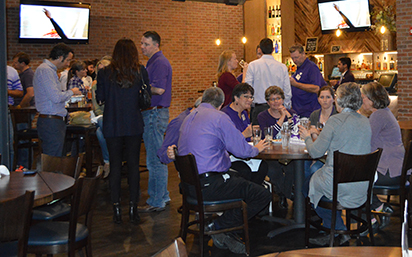 As K-State welcomed its new 2018 Student Ambassadors, the K-State Alumni Association also celebrated the 40th anniversary of the program. The Alumni Association invited all former Student Ambassadors back to Manhattan, Kansas, for a special celebration during Homecoming weekend. Events included a 40th reunion social (pictured at right) and a Homecoming pregame buffet.
The Ambassador program was created by the Alumni Association in partnership with Blue Key as a way to involve student representatives at alumni events. Blue Key was in charge of coordinating Homecoming until 1991, when the Alumni Association took over those responsibilities.