A K-State Handshake: How online networking platform connects job-seeking Wildcats and employers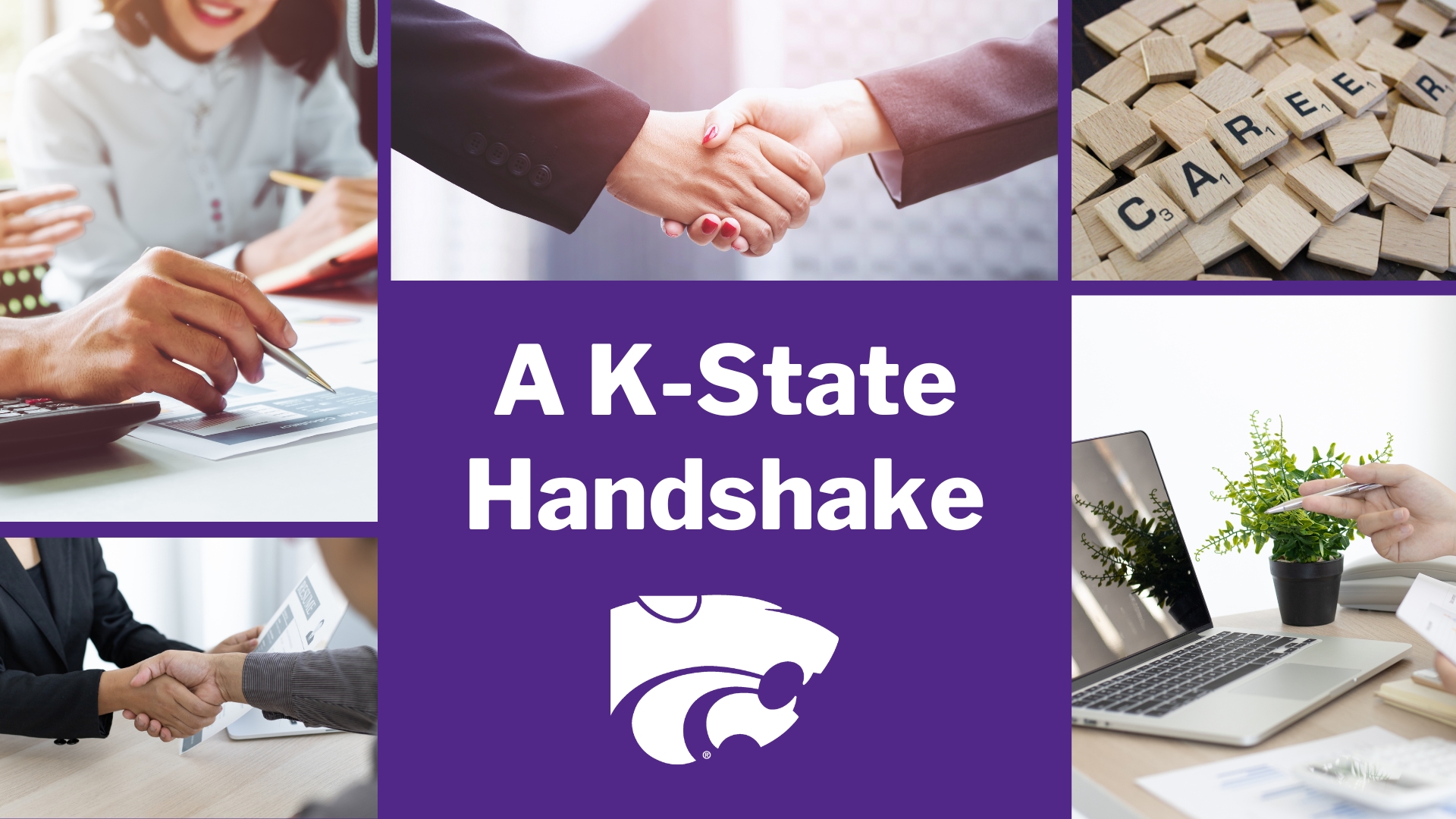 A K-State graduate living in California is looking at a career change and wants to move across the U.S. to be closer to family in Massachusetts. How can this Wildcat start networking and looking for a new job when they're thousands of miles away?

K-State's online career services platform, known as Handshake, is all about making those virtual introductions, connecting students and alumni looking for jobs with employers who are ready to hire them.

According to Kerri Day Keller '12, executive director of the K-State Career Center, Handshake is currently used by over 90% of the colleges and universities in the U.S., with more than 750,000 employers active on the platform. During the fall 2022 semester, over 7,000 K-State students and alumni activated their accounts. In other words, that's a lot of potential Wildcat connections!

Keller said that K-State joined Handshake in 2017 and introduced students to the platform right away. Students can use Handshake to find out about part-time jobs and internships and to connect with employers who attend campus career fairs.

"There has been great success with utilizing Handshake," she said. "As we go out and do presentations for students, I often ask, 'How many of you have already activated your account?' and then hear reports of students getting on-campus jobs or part-time jobs through Handshake. The idea is that students get comfortable with using Handshake so that then they are ready to go to the next developmental step of finding an internship. Once they have found that internship, then they can continue to use Handshake to find their full-time job."

Alumni can easily activate a Handshake account (or reactivate their account if they graduated after 2017). Handshake also provides access to virtual information sessions hosted by employers across the country. And if you're interested in working for a particular company — say, Amazon — you can look them up on Handshake and see if there are any job opportunities.

Keller said students and alumni are encouraged to fill out their profiles as completely as possible, including what geographic region they'd like to work in and areas of interest.

"The more information that you add to your account, and the more you utilize your account, the better Handshake's job recommendations will be for you," she said.

On the employer side, organizations can use Handshake to identify qualified candidates for open positions, register for career fairs and manage their recruitment activities.

Future goals with the Handshake platform include refining a list of curated employers for K-State students and alumni and providing increased visibility to employers who have a history of and a commitment to hiring K Staters.

"We encourage alumni who are hiring talent for their company or their organization, to utilize Handshake as a way to connect with current students and our other alumni who might be seeking," Keller said.

Employers also are welcome to contact DeLon Barbour '14, employer relations associate with the K-State Career Center, for more assistance.
---