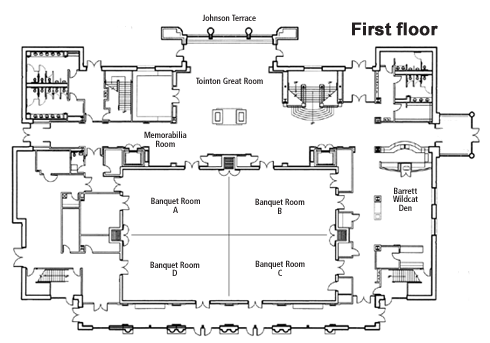 FIRST FLOOR
The Tointon Great Room is an open, comfortable seating area, highlighted by the Frasier family limestone fireplace. Ideal for a casual greeting or waiting area or reception before an event in the Banquet Room. The Amy Button Renz Family Banquet Room can accommodate up to 750 people for a reception, or 400 people with round tables of eight guests per table. The room also can be divided into four quadrants, for more intimate gatherings.
The Barrett Wildcat Den is a casual, open seating area including a large-screen television and the Schuler saltwater reef aquarium. The Den is ideal as a reception space for events taking place in the Banquet Room or for a luncheon.
Johnson Terrace may be used for reception space and other social gatherings.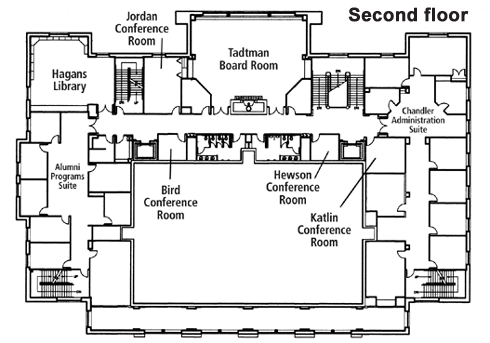 SECOND FLOOR
The Tadtman Board Room overlooks Memorial Stadium and can accommodate 40 people in board room-style seating or 72 in dinner-style seating. Four additional conference rooms are available on the second floor: Jordan seats 12 people, Bird and Hewson each seat four people, and Katlin seats eight people.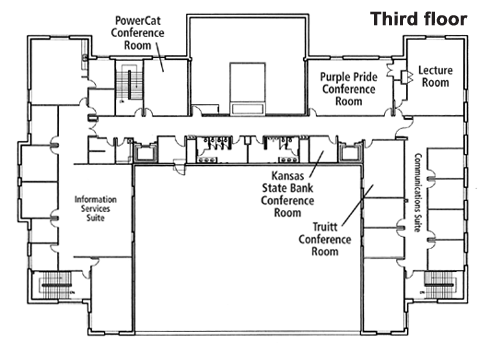 THIRD FLOOR
The third floor features two specialty conference rooms. The Purple Pride Room can be set up in a variety of styles to accommodate 15-50 people, and the Lecture Room is set up with permanent theater-style seating with data and telephone capabilities for 30 people. In addition, Powercat and Truitt rooms will seat 12 people and the K-State Bank Room will seat four.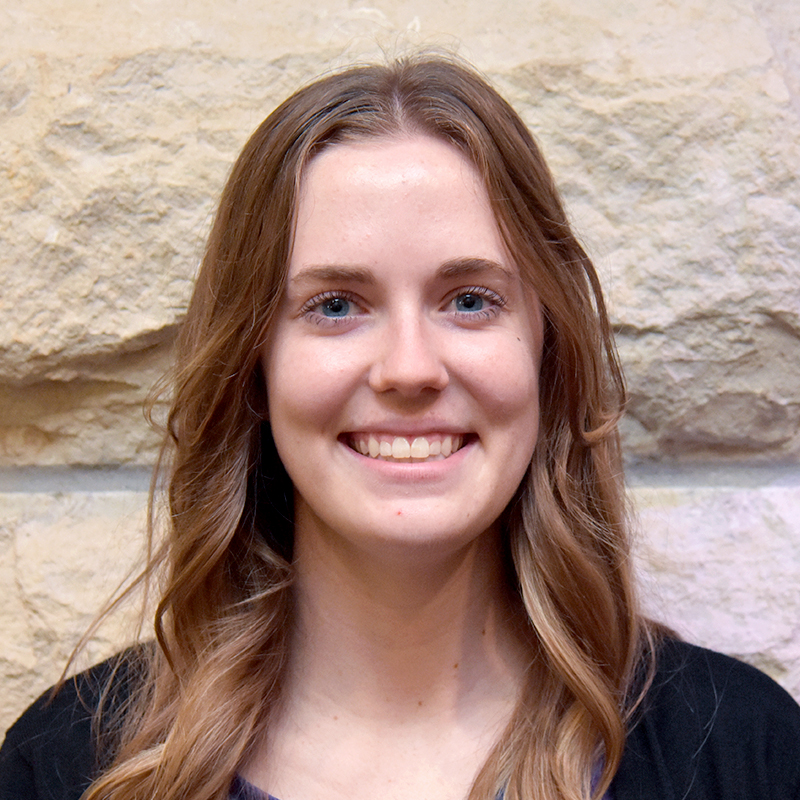 Questions?
Abby Vetter
Alumni Center event coordinator
785-532-5075
---