Download your K-State themed Zoom Backgrounds today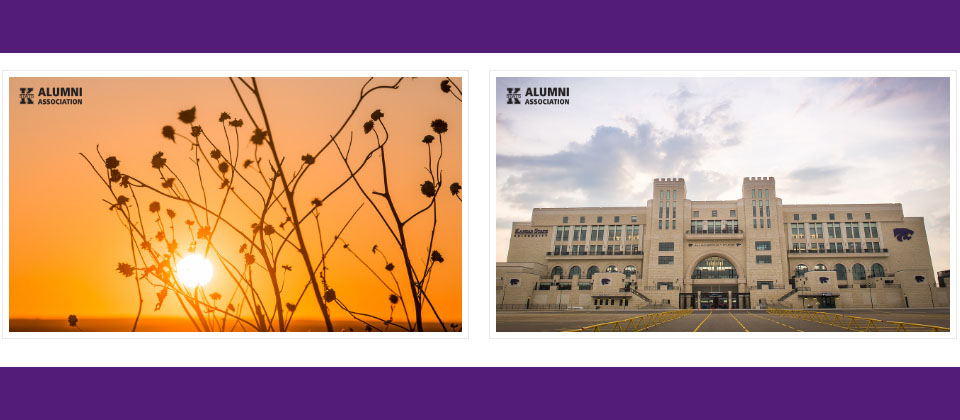 Are you looking for a fun and lighthearted way to display your purple pride on Zoom? The K-State Alumni Association has you covered with custom Zoom backgrounds for your conference calls, presentations or online classes.
How to use the backgrounds:
• Right click on any of the images below and choose "Save Image As" to save it to your computer.
• Open your Zoom meeting.
• Click the up arrow next to "Stop Video" and select "Choose Virtual Background."
• Click the "+" next to Choose Virtual Background to upload your image and set your background.
• Don't forget to uncheck the "Mirror my video" box option under Video Settings.
---