Two K-State graduates to receive 2020 Distinguished Young Alumni Award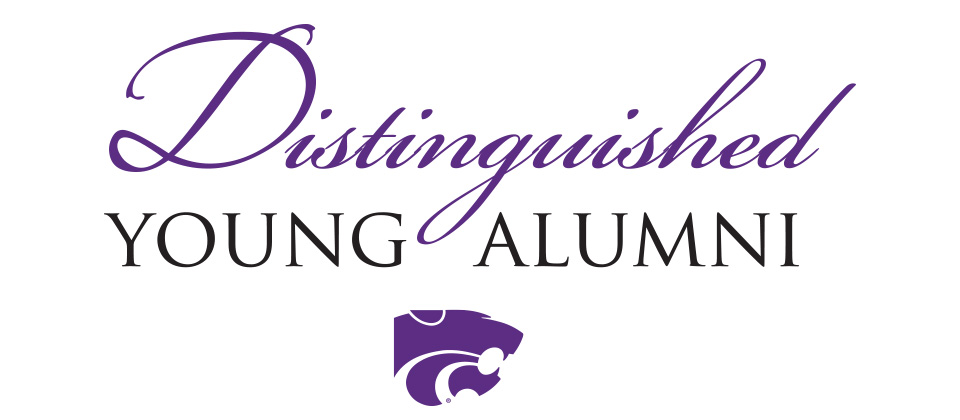 Two Kansas State University graduates — Mindy McBee, Fairway, Kansas, and Sarah Sexton-Bowser, Mayetta, Kansas — are the recipients of the K-State Alumni Association Student Alumni Board's 2020 Distinguished Young Alumni Award.
The award recognizes two K-State graduates who are younger than 35 and are using the scholarship, leadership and service experience they acquired at K-State to excel in their professions and contribute to their communities. The Alumni Association Student Alumni Board will honor McBee and Sexton-Bowser when they return to campus Feb. 24-26 to give keynote presentations and visit with student groups and university classes.
"The Alumni Association is pleased to support the Student Alumni Board in presenting this award," said Amy Button Renz, Alumni Association president and CEO. "The award simultaneously honors some of our most accomplished young graduates while creating new ties among alumni, students and faculty."
McBee is a U.S. pricing and formulation manager for Cargill. She earned a degree in agribusiness in 2012 and has been with Cargill since graduating. In her current role she leads strategic pricing for Cargill's U.S. feed business consisting of 53 manufacturing locations. Additionally, she manages the U.S. formulation team responsible for value capture activities via feed formula audits, strategic reformulations and new ingredient savings.
She also serves on the K-State Steering Committee within Cargill. This is an alumni group that directs where Cargill funds are donated on K-State's campus. McBee's role within this selective group has created ample opportunities for K-State students. Most recently, McBee helped to start the Cargill Fellows Program, which is in its second year. The fellows program funds a scholarship for each fellow and provides a Cargill coach. The fellows are given the opportunity to participate in diversity and inclusion trainings, service projects and other opportunities.
While at K-State, McBee was involved in numerous organizations including Quest Freshman Honorary, Silver Key Sophomore Honorary, Student Alumni Board, Blue Key Senior Honorary and Orientation and Enrollment. Within these organizations, she held many leadership positions, including being a Wildcat Warm-Up counselor and Student Alumni Board officer her junior year, and serving as president her senior year. McBee also was selected to sit on the student search committee for the dean of the College of Agriculture. She was the manager for the women's basketball team and a member of Phi Eta Sigma, the Residence Hall Governing Board and the K-State Proud Advisory Board.
"Mindy's dedication to her work has had a major impact on both the company, and her colleagues' well-being. She is a change agent in any position she is placed in," said her nominator, Elizabeth Patton, K-State senior in pre-law and philosophy and Blue Key member.
Sexton-Bowser is managing director for K-State's Center for Sorghum Improvement. She earned a degree from K-State in 2008 in agricultural economics.
Her current role encompasses maintaining grain sorghum as a viable crop both through enhanced yield and competitive market expansion. The efforts of Sexton-Bowser's leadership and teamwork allow K-State to have a pivotal impact on crop research, which helps K-State to be a leading research land-grant university.
In her community, she served on a committee of state agriculture leaders for former Congresswoman Lynn Jenkins. She also formulated a county Farm Bureau primary candidate forum.
As a K-State student, Sexton-Bowser served as 2004 Kansas FFA vice president and a 2006 National FFA officer candidate finalist; 2005-06 K-State Student Senate secretary; and was a 2006-07 Student Alumni Board member. Additionally, she was a member of K-State Ag Econ Quiz Bowl; Wheat State Agronomy Club; Ag Economics Club; College of Agriculture Student Senate secretary; K-State Collegiate Farm Bureau; Farm Credit Student Board; USDA White House fellow; K-State Agriculture ambassador; and served as a USDA intern for the Grain Inspection Packers and Stockyard Agency Assistant Economist.
"Sarah has a passion to serve her community. Her influence encompasses strengthening agribusiness partnerships to better address industry challenges as well as creating a lasting impact by investing in the leadership skills of local students. ... She has strong commitment to rural vitality. Sarah has worked closely with local and state boards in order to address key topics in the agriculture industry," said her nominator, Kathleen Schultze, a 2012 K-State graduate.
This year's award recipients have special ties to the K-State Alumni Association.
"This year's selections are especially significant as they were both members of the Student Alumni Board at one time," Renz said. "It is a great testament to the quality of students that are involved in that program to have two honorees as past members."
"Sarah and Mindy have accomplished so much very early in their careers," said Collin Just, assistant director of student programs and Student Alumni Board adviser. "We are thrilled to honor these amazing leaders and look forward to hosting them on campus so they will have the chance to meet with and inspire our current K-State students."
For more on the Distinguished Young Alumni program, visit k-state.com/DYA.
---