The Alumni Association wants to celebrate our spring 2020 graduates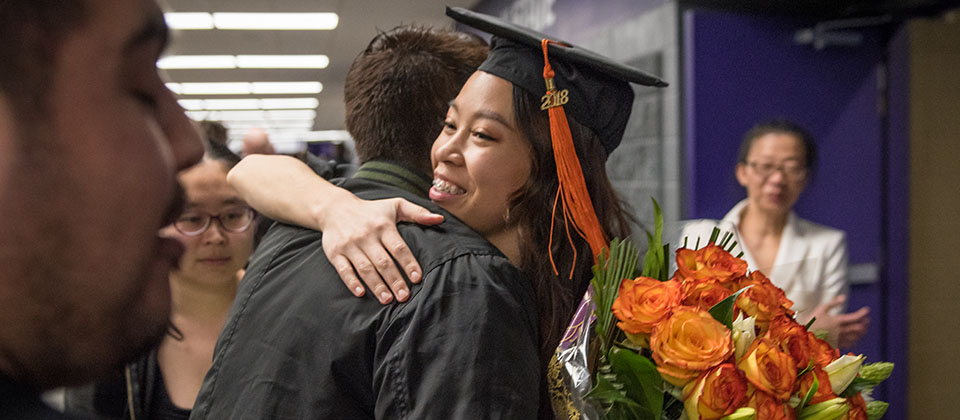 Hello K-Staters! Just because the Spring 2020 Commencement Ceremony was postponed due to COVID-19 doesn't mean we can't still celebrate our newest members of the #KStateAlumni family.
"Graduation is a very special time for our students and the K-State Alumni Association wants to help them create memories," said Jessica Elmore, associate director of diversity programs. "We are encouraging all spring 2020 graduating K-Staters to participate in the list of virtual graduation activities."
The K-State Alumni Association has set up a handful of graduation-related events online to help you mark this tremendous occasion.
Make it Personal: Decorate Your Graduation Cap Instagram Live Takeover Events
Four graduating K-Staters will takeover our Instagram account, @kstatealumni, to show viewers how they are decorating their graduation caps.
The Instagram takeovers will be:
• May 10, 6 p.m. CDT - Darrell Reese Jr. and his mother
• May 12, 7 p.m. CDT - Natalie May
• May 13, 6 p.m. CDT - Tanji Lewis
• May 14, 10 a.m. CDT- Jasauen Beard and her mother
Welcome to the Wildcat Alumni Community Video
On May 11, a special video will be emailed to graduating students to welcome them to the Wildcat Alumni Community. You will also be able to view it on our YouTube Channel [link to: https://www.youtube.com/kstatealumni]
Tag a 2020 K-State Graduate
Starting Monday, May 11, we want all K-State family and friends to share photos of 2020 K-State grads on our K-State Alumni Association social media channels. Either tag us at @kstatealumni in your posts or add them in our comments. Be sure to also use the #KStateAlumni hashtag.
Parade of Graduation Caps
On May 16 the Association will host a virtual parade of all the decorated graduation caps starting at noon CDT on the Instagram account, @kstatealumni. Graduating students can send photos of their decorated grad cap to webmaster@k-state.com by 5 p.m. CDT on May 15 to be included in this special celebration.
Virtual singing of the K-State Alma Mater
On May 16 at 2 p.m. CDT the Association will host a special virtual gathering of graduating students and alumni from all over the world in singing the alma mater on the day of graduation through Facebook Live. We encourage everyone to join in on this special moment. The Facebook Live event will take place on the K-State Alumni Association Facebook page.
College memories keepsake
The K-State Alumni Association is offering a college memories keepsake to help graduating students capture some of their special memories as a K-State student. To download the keepsake students can click here.
Custom Facebook Frames
Graduating students will have the opportunity to use custom Facebook frames on their profile pictures to celebrate their graduation. To claim your frame search K-State Alumni in the profile picture frame option in your Facebook settings.
---