Alumni Association to host a drive-thru Grad Breakfast for fall graduates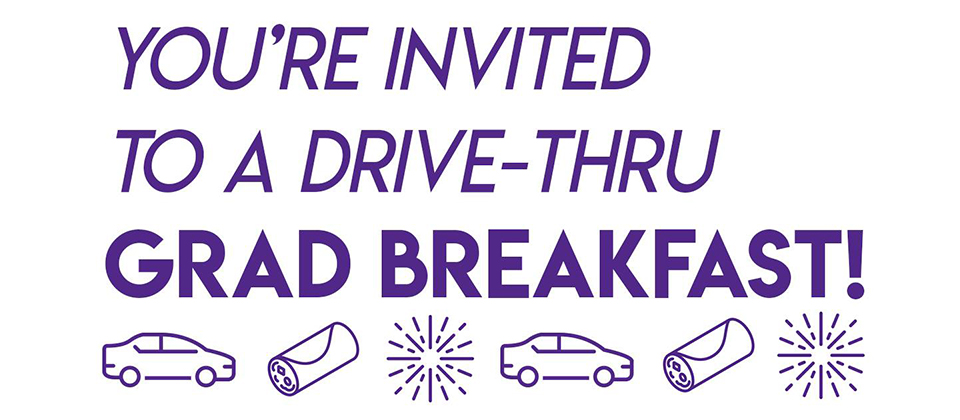 Every year, the K-State Alumni Association celebrates fall graduates by serving a free breakfast at the K-State Alumni Center. Of course, life is a little different this year due to COVID-19, so instead of our traditional sit-down breakfast, we're doing a socially distanced pick-up event.
On Nov. 19, Fall 2020 semester graduates can stop by the K-State Alumni Center's Howard Sherwood Portico (front entrance - east side of the building) to pick up a breakfast box. (Come by car, foot, scooter or bike - all 2020 fall grads are welcome!)
The first 200 students will receive a boxed breakfast including a breakfast burrito, yogurt, orange juice and a free T-shirt. (Note: Breakfast boxes and T-shirts will be first-come, first-served.) The Association asks that all attendees please wear a mask.
K-State President Richard Myers and Thomas Lane, vice president for student life and dean of students, will be attending a portion of the event.
Grad Breakfast is made possible by the K-State Alumni Association and the K-State Campus Store.
---