Join the K-State President and Provost for our next Wildcat Chat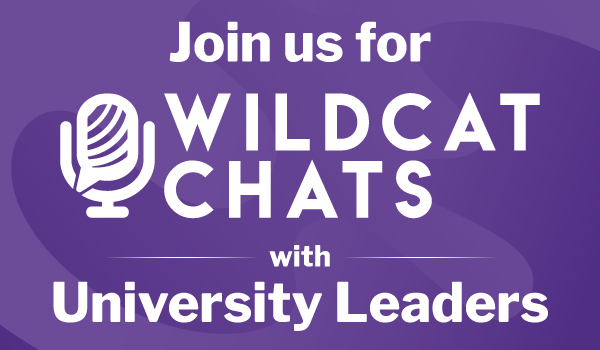 After a year that's thrown some big changes and challenges their way, Kansas State University leaders President Richard B. Myers '65 and Provost Charles Taber along with K-State Alumni Association president and CEO, Amy Button Renz '76, '86, announce an upcoming Wildcat Chat.
The chat will be moderated by Travis Lenkner '01. Lenkner is the managing partner of Keller Lenkner LLC and is listed by Lawdragon as one of the Leading Lawyers in America. Travis is a frequent speaker at legal seminars across the country and has appeared on national TV programs. Originally from Pratt, Kansas, Travis is former chair of the K-State Alumni Association's board of directors and is an avid K-State supporter.
This chat will dive into the K-State reopening plan and what the start of the school year will look like. This engaging Q&A is inspired by the many suggestions, requests and questions we get from our alumni community.
You don't want to miss one of President Myer's last speaking engagements with alumni before he retires in 2022.
The chat will take place Sept. 29 at 4 p.m. on YouTube Live.
All K-Staters are encouraged to participate, but registration is required. A link will be emailed to you upon registration.
Additionally other questions can be submitted in advance. To submit a question, visit our registration form.
---