K-State students: Apply to join the K-State Homecoming Committee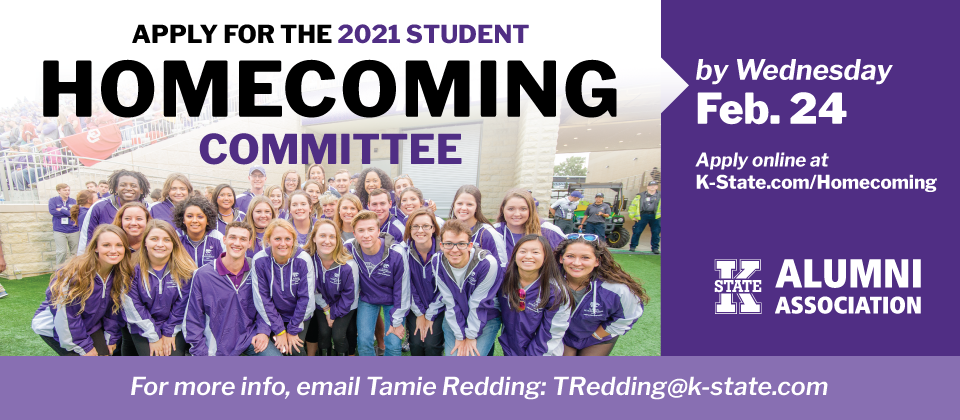 The K-State Alumni Association is accepting applications for the Student Homecoming Committee.
Students interested in playing a special role in the Homecoming tradition are encouraged to apply. The committee helps plan and execute the week-long universitywide celebration.
Applications are available online and are due by 11:59 p.m. Feb 24. For questions about the Committee, please contact Tamie Redding at tredding@k-state.com.
---