K-State Alumni Association to host Homecoming pregame event in Cat Town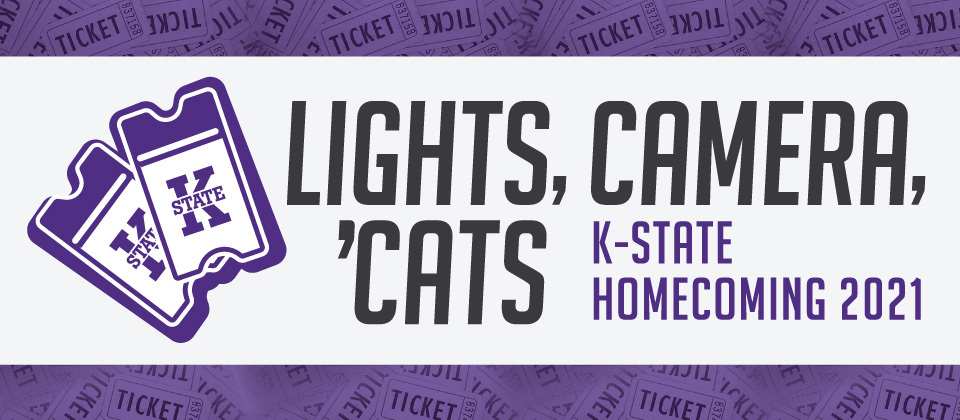 K-State faculty and staff are invited to the K-State Alumni Association's Homecoming pregame celebration in Cat Town. Enjoy a buffet with fellow K-State alumni and friends in Cat Town on Saturday, Oct. 30, before K-State takes on Texas Christian University in the Homecoming football game.
The pregame celebration will begin two hours prior to kickoff in Cat Town, on the south side of the west parking lot at Bill Snyder Family Stadium. The pregame buffet menu includes:
BBQ brisket
Grilled chicken breast
White mac n' cheese
Honey baked beans
CookiesDomestic beer and soda*
*Menu will be altered for a morning kick-off
Cost to attend is $20 for ages 21 and up and $12 for ages 3-20. Reservations for the pregame are required and are due by Sunday, Oct. 24.
Contact Andrea Bryant Gladin, assistant vice president of alumni programs, with questions at agladin@k-state.com or 785-532-5058.
The pregame event is sponsored by BriggsAuto.com and Kansas Lottery.
This year's theme is "Lights, Camera, 'Cats!" The week marks K-State's 106th Homecoming celebration. Homecoming is a universitywide celebration sponsored by the K-State Alumni Association.
See a full schedule of Homecoming events and learn more about this year's celebration at k-state.com/Homecoming.
---