Alumni Association names 2021 International Student Scholars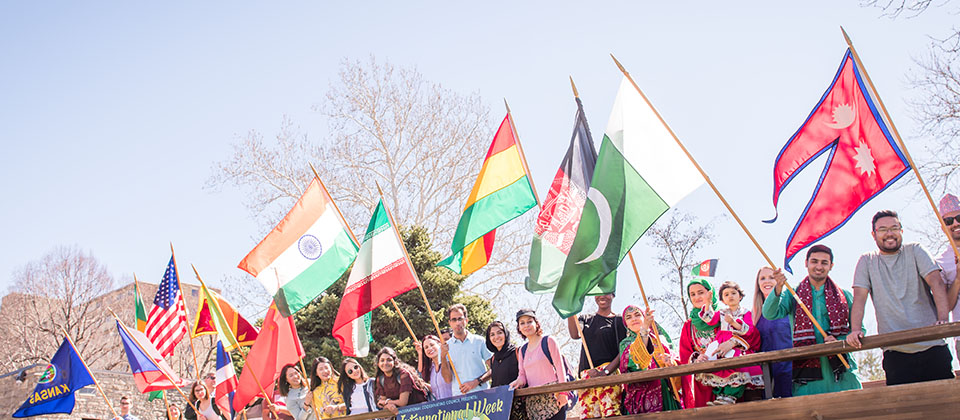 The K-State Alumni Association has recognized 20 Kansas State University international students with scholarships totaling $10,000.
The Alumni Association awarded the International Student Scholarships based on outstanding achievements and leadership.
"This is yet another way to assist our international students, who are an important part of our K-State family," said Jessica Elmore, associate director of diversity programs for the Alumni Association. "The Alumni Association is proud to continually offer these scholarship opportunities to our international students. K-State has more than 5,000 graduates who currently live internationally; we are proud to support K-Staters from wherever they might hail."
The recipients are:
Nasik Muhammad Nafi, Rangpur, Bangladesh; Md Abu Sayeed Maroof, Dhaka, Bangladesh; Ricardo Aranha, Brasilia, Brazil; Xuyun Liu, Guangzhou, China; Catherine Obiribea Ofori-Bah, Apirede, Akuapem, Ghana; Ketan Shende and Nirupama Kotian, Mumbai, India; Manjot Rekhi, Kharar, Punjab, India; Niloufer Nittala, Rajahmundry, India; Arash Saeidi Rashk Olia, Kerman, Iran; Elaheh Rabiee, Tehran, Iran; Shawn Koki Oshikawa, Meguro Ku, Tokyo, Japan; Andrea Ramirez Tello, Cuernavaca, Mexico; Nikesh Gyawali, Bharatpur, Nepal; Pratikshya Sharma, Kathmandu, Nepal; Rania Marie Buenavista, San Pedro, Laguna, Philippines; Jared Lou Rivera, Caloocan, Philippines; Jihyuk Gweon, Seoul, South Korea; Narmadha Mohankumar, Hatton, Sri Lanka; and Kelly Shunje, Harare, Zimbabwe.
For more information on the scholarship, visit k-state.com/scholarships.
---